Take your best shot at fun and quirky mini golf courses across the capital. Hit a hole in one as you take on epic obstacles, thrilling challenges and unique themes, from neon jungles to Jurassic Park. Test your putting skills with these top mini golf and crazy golf courses in London.
1. Swingers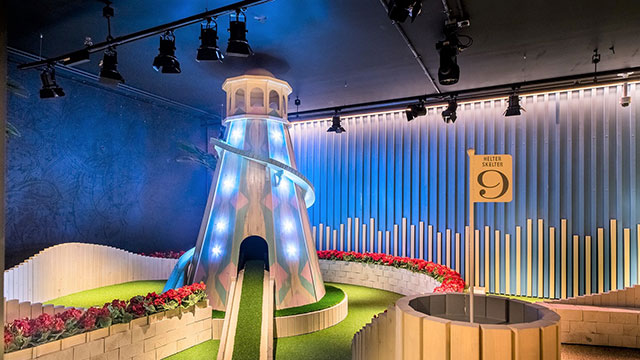 Step back into a bygone age as you admire Art Deco designs and swing your way through windmills, loops, helter-skelters and thrilling moving obstacles. Golf-lovers will love the golf-themed cocktails, brought to you by your caddie as you play, with its City and West End venues reminiscent of the 1920s English countryside.
2. Junkyard Golf Club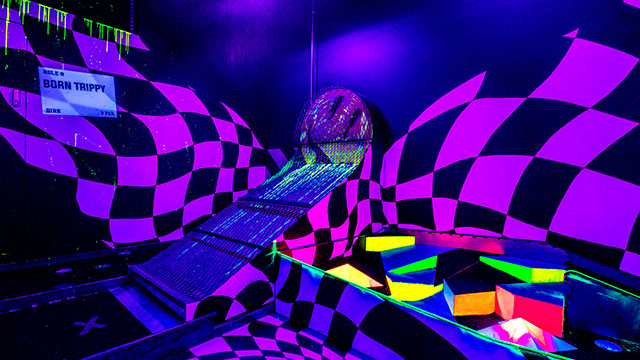 Enjoy crazy golf in London on another level in trendy Shoreditch. Be mind-blown by strange and unique courses that thrill your senses. Expect the unexpected at every turn, as you putt your way through nine-holes of neon noir. Savour the flavour of Insta-worthy cocktails after you've hit the winning shot.
3. Puttshack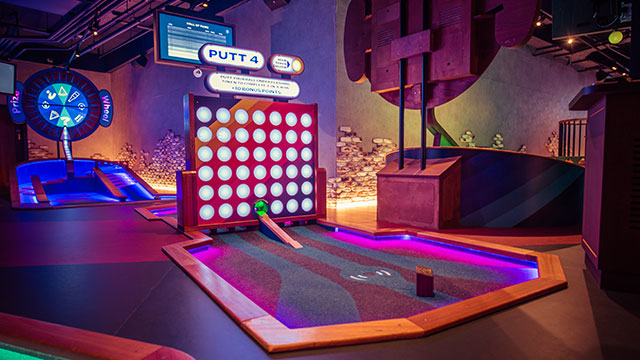 Experience the future of mini golf in London, where modern technology meets automation. Take advantage of high-tech electronic scoring and interactive ball tracking, so there's no arguments and no cheating. Get your game face on as you whip the Wheel of Fortune and battle the Beer Pong with vibrant venues in Bank and White City.
4. Plonk Golf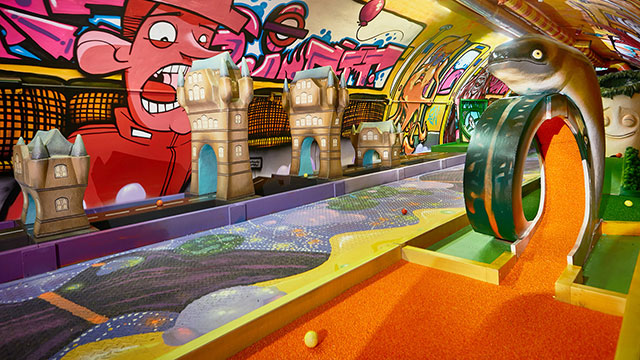 Tee up with pals to play a lively nine holes at this hyper-coloured, crazy golf course. Get creative with golfstacles as you loop the loop and battle the steep ramps. Boost the fun level with the brilliant indoor activities, from old school arcade games to pinball machines. Celebrate all things London at the Borough Market venue or test your skills at quirky venues in Shoreditch, Camden Market or Hackney.
5. Birdies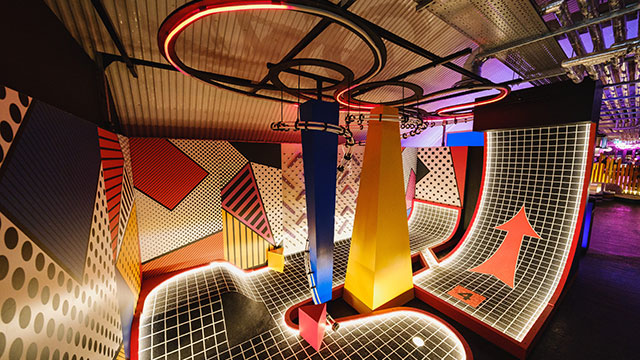 Get a taste of the surreal at this unique crazy golf experience filled with immersive obstacles and mood lighting at venues in Battersea and Angel. Navigate through an Insta-worthy course designed to derail all the senses. Hungry foodies will love the exotic street food and tasty cocktails on offer.
6. Pop Golf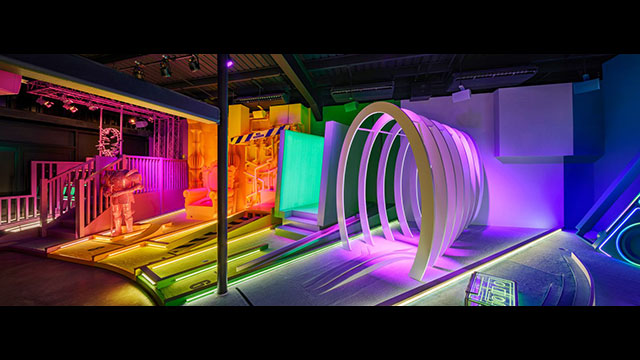 Head to BOXPARK in Wembley to Pop Golf for an epic crazy golf experience. Pretend you are in your own pop music venue as you bop your way around this vibrant and playful nine-hole course. Snap a selfie, enjoy some groovy tunes and sip a cocktail or two at this super Insta-worthy venue.
7.

Putt in the Park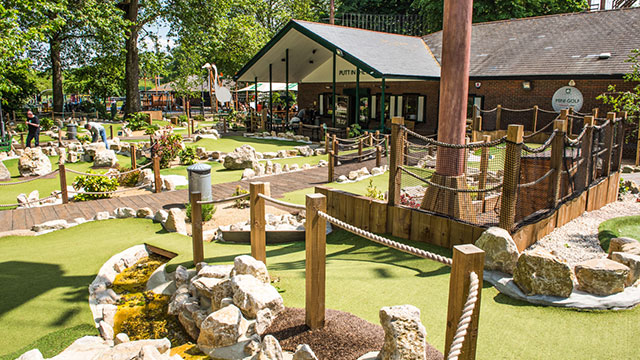 Wander through the beautiful historic parks of Wandsworth, Battersea, Gunnersbury, or Acton and play a super scenic 12-hole course. Whether you're an avid golfer or just enjoy the occasional putt, you'll enjoy a game here nestled beneath the leafy trees in the heart of London.
8.
Minigolf by Craig and Karl at Canary Wharf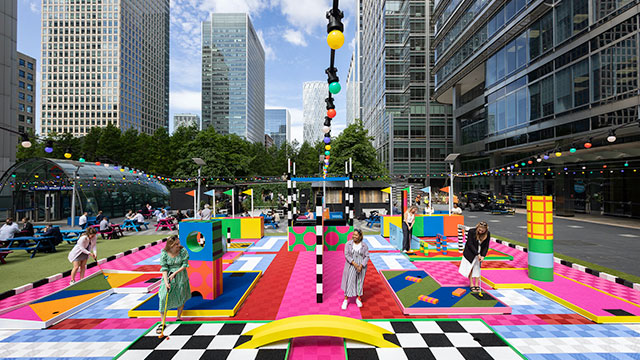 Discover a one-of-a-kind golf course that is a feast for the eyes in Montgomery Square in Canary Wharf. Designed by artists, this bold and colourful free course is packed with quirky novelty features. Bring your camera and your A-game to this picture-perfect course that operates on a seasonal basis.
9.
CrazyPutt Adventure Golf
Swing over to Greenwich Peninsula to enjoy mini golf with a view. Be sure to get the perfect shot as you navigate your way around bunkers, rafts, bridges, water features and more at this 18-hole course inspired by famous golf courses from around the world.
10. Jurassic Encounter
Welcome to Jurassic Park in New Malden. The adventure begins when you enter the jungle, home to 18 holes and 50 dinosaurs that come to life. Watch out for the ferocious T. Rex as you make your way past flowing streams, hungry crocodiles and cascading waterfalls in a roarsome experience of sights, sounds and scares.
Find more fun experiences in London, from high-energy activity bars and immersive experiences to adrenaline-fuelled adventure activities.
Explore by category