Morning: Roman Amphitheatre and Police Museum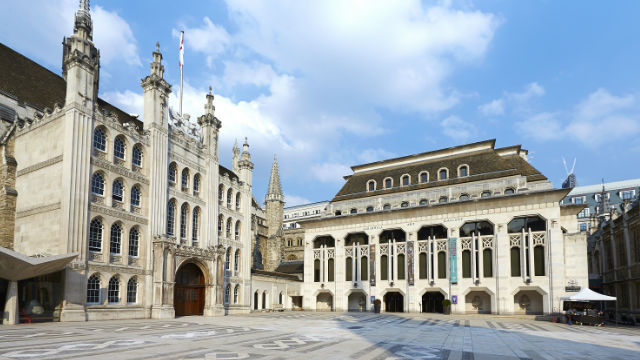 Start in the City of London's free-to-enter Guildhall Galleries. Venture down to the basement, where you can explore the remains of London's Roman amphitheatre. After that, sleuth your way around the City of London Police Museum, which tells the story of crime and policing in the City.
Lunch: Café in the Crypt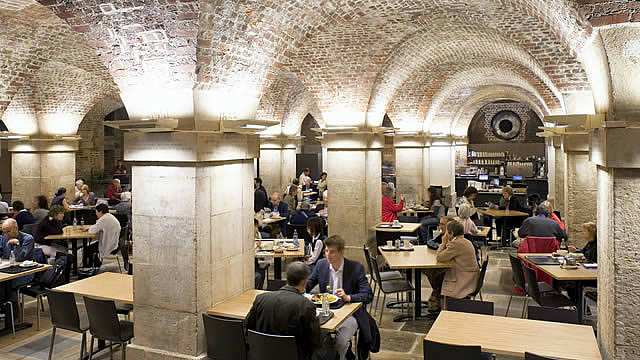 Enjoy lunch at Café in the Crypt underneath St Martin-in-the-Fields church in Trafalgar Square, which serves reasonably-priced homemade food.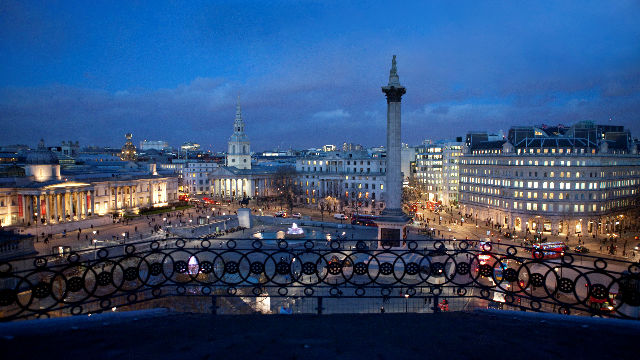 In warmer months, you can stroll across the square for a drink at The Trafalgar hotel's rooftop bar, Vista, which offers stunning views of London. While in Trafalgar Square, take a look at Britain's smallest police station in the southeast corner of the square, and look out for the nose sculpture in Admiralty Arch.
Afternoon: Islington's hidden gems
Take a short Tube ride to Angel, in Islington, where you'll be able to hunt down some bargains at bric-a-brac and antique shops in Camden Passage.
After a spot of retail therapy, enjoy a cocktail from 5pm in hidden speakeasy The Bar With No Name (69 Colebrook Row); stop off at the King's Head (which has a theatre upstairs hosting regular weekend matinees); or wander to locals' hangout Exmouth Market, where you can have a go at table football in Café Kick.
Evening: Candlelit tour, dinner and quirky cocktails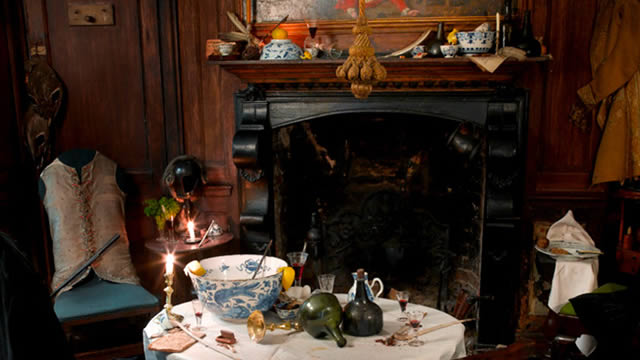 Start your evening with a candlelit tour of Dennis Severs' House, a time capsule created by artist Dennis Severs (open until 9pm on Mondays, Wednesdays and Saturdays only). Alternatively, head to Old Truman Brewery, where you can aim for a hole in one at quirky mini-golf bar Junkyard Golf Club.
By now you'll have worked up a healthy appetite, so why not tackle a "full English" (yes, even at this time of the day) at The Breakfast Club or tuck into one of its more figure-friendly salads.
After dinner, ask to see The Mayor of Scaredy Cat Town, and you'll be led through a fridge to a hidden hideaway that serves cocktails until late.
Find more secret things to do in London, and plan more London days out with our one-day itineraries.
Explore by category