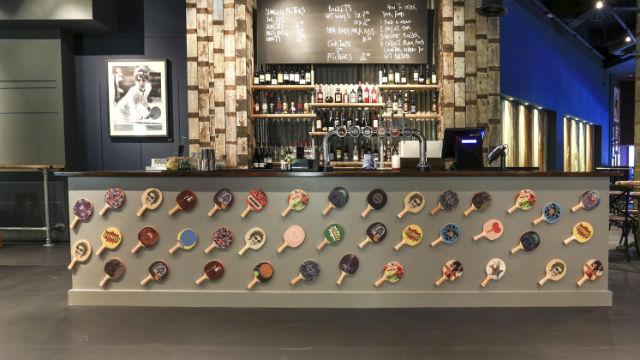 Challenge your mates to some ping pong and enjoy top-notch drinks and snacks at Westfield Stratford City's hip venue.
About
Play the nation's new favourite pub sport and gorge on pizza at the same time at The Bat and Ball, Westfield Stratford City.
Designed for fans of craft beer, wine and cocktails, challenge your mates to a game of ping pong on a choice of tweve different championship tables, or book a private Ping Pong Parlour, and get your hands on deli foods, snacks and pizza while you play.