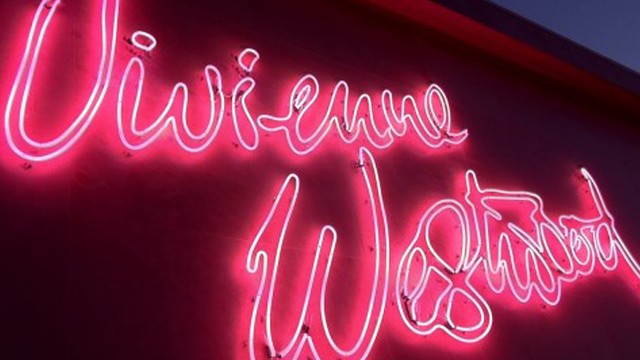 Venue Details & Map
Vivienne Westwood
Address

430 Kings Road
Kensington

London

SW10 0LJ

Telephone:

+44 (0)20 7352 6551
Yelp Reviews
7.00

out of

5


based on

2

reviews
Top 2 reviews of
Vivienne Westwood
Vivienne Westwood
14 October 2009
I want to give this store more stars, I really really do, and let me tell you why it deserves the stars I'm not giving it so you know why I was disappointed.
I had a previous professor that was one of the foremost biographers on her and her husband that managed the Sex Pistols and we studied, in-depth, the subculture in which this store thrived from. I'm imagining Malcolm Mclaren sitting... more
Vivienne Westwood
12 June 2014
Il y a des moments dans la vie que l'on attend avec impatience, découvrir l'antre de Vivienne Westwood, LA fameuse boutique ou tout à commencé, était un de ces moment la pour mes 2 amies.
Nous avons profité de notre escapade Londonienne pour venir jusqu'ici et moi qui n'avait jamais entendu parlé de ce lieu avant, j'ai été agréablement surprise.
La devanture n'a pas changé visiblement. On... more