Classes and Courses in London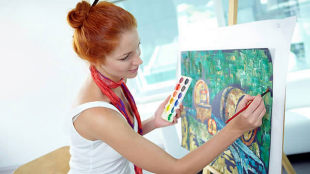 Learn a new skill in London at a class, course or workshop.
There are all kinds of classes on offer from yoga to cake decorating to wine tasting.
Search the listings below to find the right class for you in London. If you're interested in studying at a London university, visit www.studylondon.ac.uk
You Might Also Like
Art Class / Workshop

The Alternative London Bus, EC2A 3DT [map]

Join London's original street art tour provider as we show you some of the best urban art in the world. Then it's back to the Alternative London workshop to try it for yourself!

Dance Class / Workshop

17 Watling Street, EC4M 9BB [map]

The first '80s events company in London specialising in '80s hen parties and team building events. Every party includes a dance class with 'Dancing with the Stars' choreographer Giulia Settomini.