Sports Venue Tours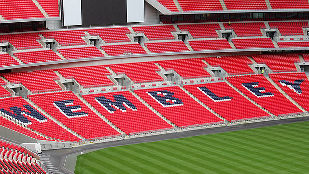 Book a tour of one of London's sports stadiums for an exciting behind-the-scenes look at the world of competitive sport.
Take your pick from football stadium tours, Twickenham's home of rugby, or the tennis courts at Wimbledon. 
You'll get a fascinating insight into the world of London sports. Smell the sweat, feel the nerves, learn about the history and feel the excitement and anticipation that flows through these world-class venues, even when it's not match-day!
You Might Also Like
Sport Tour

Wembley Stadium, Empire Way, Wembley, HA9 0WS [map]

Take the unforgettable Wembley Stadium Tour. Go behind the scenes of the UK's largest stadium into the Dressing Rooms, Players' Tunnel, Press Room, Pitchside and The Royal Box with our FA Cup.

Sport Tour

Craven Cottage, Stevenage Road, SW6 6HH [map]

Craven Cottage exudes the character and history befitting of London's oldest professional football club.

Sport Tour

Stamford Bridge Ground, Fulham Road, SW6 1HS [map]

The guided tour of Chelsea FC's Stamford Bridge Stadium will lead you into areas usually reserved for the players on a match day, and is a truly memorable experience with many photo opportunities.