Japan400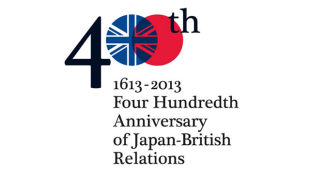 Japan400 celebrates the 400th anniversary of the first diplomatic, trading and cultural relations between Britain and Japan.
You can enjoy a rich programme of events in London, including art, theatre, films, science, lectures and festivals.
To find out more visit www.japan400.com.
Museum Exhibition

From to

British Museum WC1B 3DG [map]

In Japan during the years 1600 to 1900, thousands of sexually explicit paintings, prints and books were produced. These works were known as "spring pictures" (Shunga). This exhibition will explore the social and cultural contexts for sex art in Japan, and highlight Shunga's importance in Japanese art history.

Art Exhibition

From to

The Brunei Gallery SOAS

Treasures from the Tenri Central Library, well-known among book enthusiasts around the world for its valuable and rare collection of classical Japanese books from various genres and periods.

Classical Music

1 June 2013

St Michael's Church N6 6BJ [map]

Reiko Fujisawa and Friends features Reiko performing in collaboration with her wonderful friends and colleagues from the UK.