In April, the UK capital celebrates England's greatest ever playwright, you can discover the city on two wheels and the London Marathon arrives in town.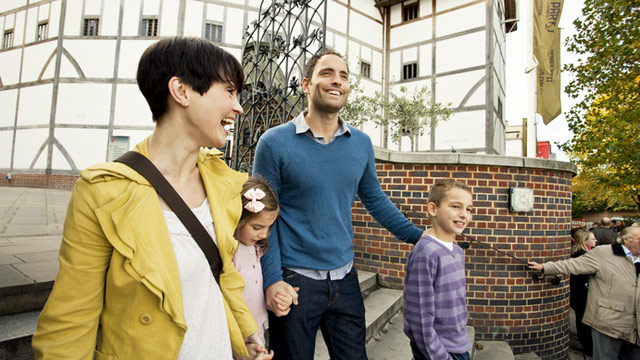 One of the world's most exciting sporting events takes place this month – The Virgin London Marathon. It is also one of the biggest, with more than 37,000 runners, including elite athletes, tackling the punishing course through the capital. April also marks William Shakespeare's birthday, arguably the finest, and certainly one of the most popular writers in the world. Celebratory events take place at Shakespeare's Globe Theatre. Coinciding with The Bard's birthday is St George's Day, on which locals celebrate the Patron Saint of England. Locals and visitors alike can get into the party spirit thanks to a series of quintessentially English-themed events. Try your hand at Morris dancing or see a special exhibition. The Queen's birthday completes a hat-trick of special occasions. Although it is her unofficial celebrations (Her Majesty formally marks the occasion in June), you can enjoy Royal gun salutes, fired from cannons at a number of locations.
See your own "host of golden daffodils", as the poet Wordsworth so eloquently described, with a trip to St James's Park, as its daffodils come into bloom. Fluffy yellow ducklings add to the vivid scene as they hatch in parks across the city. At the London Wetland Centre, children can learn all about these cute creatures thanks to its interactive duckling shows. Horse riding is also available, and with riding trails in some of the most beautiful green places in London, it is a fabulous way to enjoy the capital. Or swap four legs for two wheels and jump on a "Boris bike". These excellent bicycles are available for rent by the hour, and with numerous docking stations across London, you can drop it off at your destination. Meanwhile, the city's theatre scene is not just reserved for adults, a host of special venues cater especially for young audience members. Kids' theatres offer interactive storytelling, fancy dress shows and drama workshops. 
WEATHER: For average seasonal temperatures and rainfall, see our London Weather page.