London River Bus Services on the Thames
Travelling by river is a great way to get around London. You'll beat the traffic and soak up some fantastic views along the way!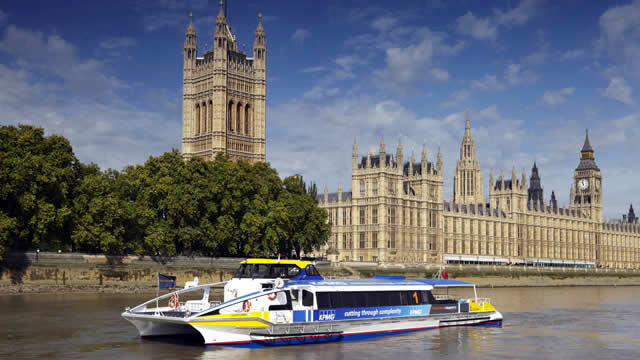 Thames river bus and river tours services are popular with visitors to London, and they're used by local commuters as well. The river bus services listed here are the more basic commuter services on the Thames, generally without commentary.
(If you're interested in river trips more suited for tourists, we have separate pages on Thames river cruises, speedboat tours and dinner cruises, which all have commentary on board.)
Serving both as scheduled commuter boat and a tourist boat, Thames Clippers are great value and fast. They run from Embankment and the London Eye to Woolwich, via Canary Wharf, stopping at:
Thames Clippers operate the Hilton London Docklands Riverside to Canary Wharf ferry route. Thames Clippers also provide the popular Tate to Tate boat between Tate Britain and Tate Modern.
The Woolwich Ferry is a free service between Woolwich and North Woolwich. Visit Greenwich Council's Woolwich Ferry page
Thames River Bus Tickets and Timetables
Generally, you need to get a ticket from a pier ticket office before boarding a boat. However, you can buy your ticket on board. 
Travelcard holders can get discounts on many standard riverboat routes, and pay-as-you-go Oyster cards are accepted on Thames Clippers, giving you a 10% discount on most single journeys. A Thames Clippers River Roamer (hop-on hop-off day ticket) is also available. Download your free River Bus Services and River Tours Services guides from Transport for London. 
Accessibility Information
All London's piers are wheelchair accessible. Most river buses are accessible, and newer river craft have dedicated wheelchair spaces. You should check with individual service operators about the level of accessibility on their boats.
Staff are always on hand to offer help with boarding and disembarking from river craft. However, it is advisable for people with mobility impairments who are travelling as a group to provide advance notice to the operator concerned, to ensure a smooth journey. 
For further information, check the Transport for London website