London's Congestion Charge
The Congestion Charge applies to most vehicles entering Central London. Make sure you know how it might affect your visit.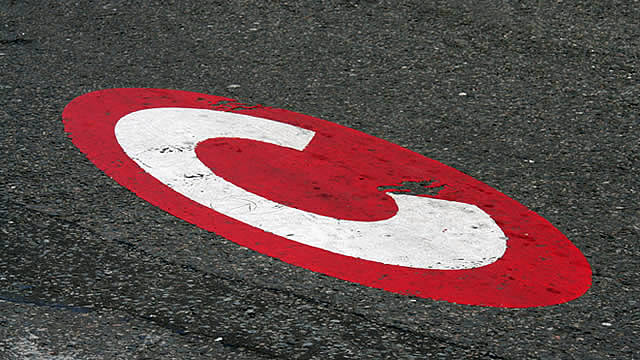 There is no congestion charge after 6pm or at weekends
London was the world's first major city to introduce a congestion charge to reduce the flow of traffic into and around the city centre.
The charge is £10 if you pay in advance or by midnight on the day of travel, or £12 if you pay by midnight the following charging day. You can pay the following charging day only via the Transport for London website or call centre. If you're registered for Congestion Charging Auto Pay, you'll be charged £9. If you travel on a Friday you have until midnight on the following Monday to pay.
You must pay the charge to avoid receiving a £120 fine.
Where and When the Congestion Charge Applies
The charge zone currently covers the following areas: St. James's, Waterloo, Borough, City of London, Clerkenwell, Holborn, Finsbury, Bloomsbury, Soho, Mayfair, and parts of Marylebone, Lambeth and Southwark. As you enter the zone, you will see a large letter "C" in a red circle.
The charge applies between 7am and 6pm Monday to Friday, excluding Bank Holidays and between Christmas and New Year.
Exemptions and Discounts
People living within the congestion zone receive a 90 per cent discount on the charge, although you must be a registered resident to qualify.
Blue Badge holders qualify for a 100 per cent exemption from the Congestion Charge but you must register with Transport for London and pay £10 before travelling. (Blue Badge is a British parking scheme for disabled drivers).
Disabled drivers that are exempt from road tax are exempt from the Congestion Charge and do not have to register.
Motorbikes, mopeds and bicycles are exempt, and so are "greener" cars which emit 100g/km or less of CO2 and that meet the Euro 5 standard for air quality. There's also exemptions for electric cars and vehicles with nine or more seats. For full information on London congestion charge discounts and exemptions visit TfL's Congestion Charge page.
How to Pay the Congestion Charge
You can pay online up to 90 days in advance, on the day of travel or by midnight the next charging day. 
You can also pay the Congestion Charge at newsagents, petrol stations or any shop displaying the "C" sign, by post, by telephone on +44 (0)845 900 1234 and even by text message once you've registered online.