You'll be in for a treat with the biggest and best parade yet, including more than 300 groups marching and more floats taking to London's streets than ever before. Find out more about the groups marching in the Pride in London Parade 2017.
What is the Pride in London parade route?
The parade starts at 1pm, and takes a 1.5-mile (2.4km) route down Oxford Street, Regent Street and through Piccadilly Circus. It then heads down Pall Mall towards Trafalgar Square, and finishes in Whitehall at around 4:30pm.
Check back nearer the time for a map of the route.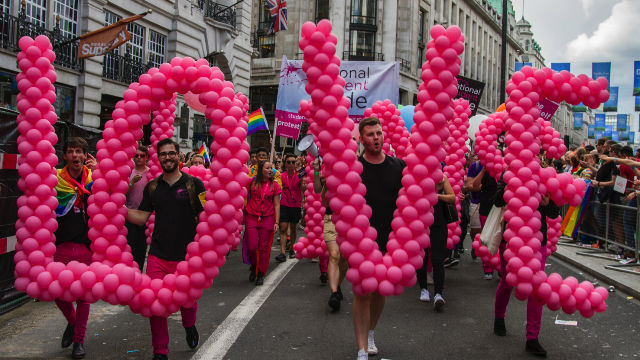 Where can I watch the 2017 Pride parade?
Make sure to arrive early to secure your spot behind the barriers along the route, where you'll be able to watch the parade. Pride in London is the city's biggest one-day event, so the streets get very busy with people wanting to support and see the parade – follow our guide to staying safe.
The busiest area tends to be Oxford Street, so try and pick a quieter spot such as lower down on Regent Street to get a good view.
Anyone is welcome to watch and support the parade, but as it gets very busy, under-16s should be accompanied by an adult.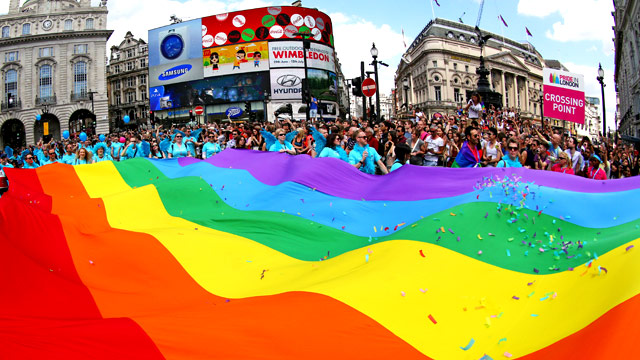 Plan ahead for the best way to travel to the parade, as some streets will be closed during the event. If you're travelling by Tube, you should get off one stop before any point along the parade and walk.
If you have accessibility requirements, check out our guide to an accessible Pride in London.
What else is on other than the parade?
As well as a parade, Pride in London hosts a number of other events around the city across London's Pride Weekend.
Saturday 8 July
Main stage in Trafalgar Square
 Enjoy a day full of music and inspirational speakers in Trafalgar Square.
 Pick up a drink from one of the pop-up bars that have been set up for the day within the square.
Entrance is free, but please make a donation to Pride in London to ensure it can continue to be a free event.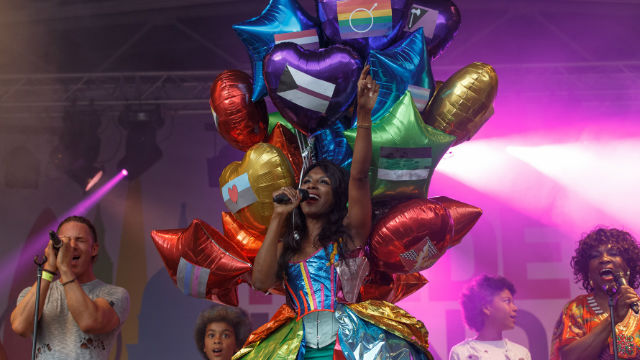 Soho's Pride in London celebrations
 Discover stages throughout Soho, including a Women's Stage and Cabaret Stage.
 Browse the stalls in Soho Square for clothing and merchandise.
 Enjoy a drink in one of many lesbian and gay bars in London's Soho.
Sunday 9 July
If you miss the parade on Saturday 8 July, head to Vauxhall on the following day to enjoy Pride in the Park, which is run in conjunction with UK Black Pride.
Find out more about Pride in London and book a hotel to make sure you stay near the action. There are also plenty of other events taking place over two weeks in the lead-up to the parade - discover what's on.