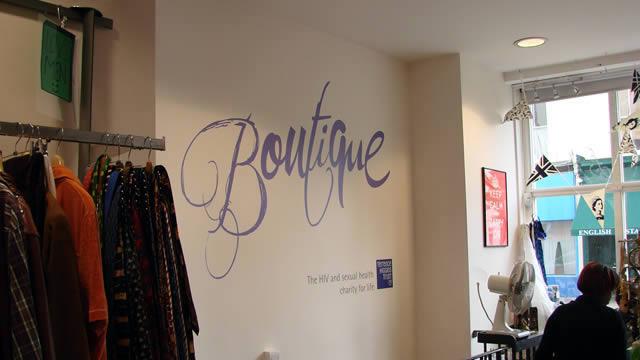 Now run by the Terence Higgins Trust, Boutique offers shoppers a good choice of high street and designer clothing.
Más información
A grandes rasgos
Formerly run by HIV charity Crusaid, Boutique is now run by the Terence Higgins Trust. With regular donations of new clothing from high street retailers, plus odd bits of designer clothing, you're bound to find something you love.
Datos del lugar de celebración y mapa
Boutique
Dirección:

19 Churton Street

London

SW1V 2LY
Opiniones de Yelp
8.00

de

5


Basado en

3

críticas
Las 3 mejores opiniones de
Boutique
The Crusaid Charity Shop is now run by Terrence Higgins Trust. In 2010 Crusaid merged with Terrence Higgins Trust to enable the continuing support of people living with HIV/AIDS in the UK. Terrence Higgins Trust was one of the first charities to be set up in response to the HIV epidemic and has been at the forefront of the fight against HIV, and improving the nation's sexual health, ever... Más información
Boutique
30 December 2008
Charity shops are enjoying a little bit of a renaissance at the moment, and I suppose it has a lot to do with everyone's fascination for vintage. This shop in particular, which is a charity supporting HIV and AIDS has been labelled the 'Harvey Nics' of charity shops and it's not hard to see why. Crusaid has an eccentric and eclectic selection of items, like a lion-handelled walking stick and... Más información
Cute little charity shop located in a quiet street just off Warwick way. Friendly staff. Some good items from time to time, thanks to donations from well off locals.
Though the newly opened Chocolate Elephant charity shop near by now provides competition! Más información