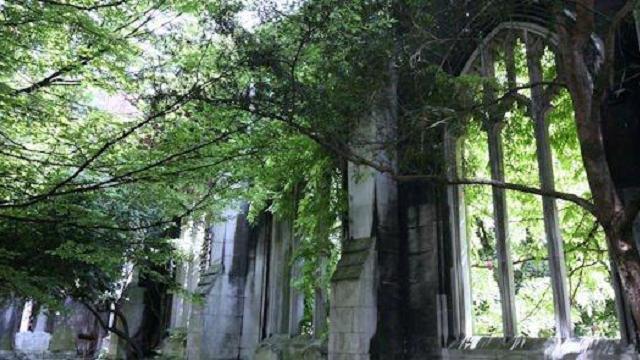 About
The Church of St Dunstan was bombed in the Blitz of 1941, and after the decision was made not to rebuild the church, the ruins were turned into a beautiful public garden.
Venue Details & Map
St Dunstan in the East
Address

St Dunstan's Hill, Idol Lane
off Lower Thames Street

London

EC3R 5DD

Website:
Yelp Reviews
The moment you step onto the property and stand in the open courtyard, see the birds flittering from scalloped cut out to cut out, vines shrouding the walls, the greenery hanging over your head like a rainforest canopy, and the original cobblestone beneath your feet, you feel as if you've been transported to another century, a much simpler time. Whether you prefer to sit in the sun on a bench...more
This hidden gem is an ideal lunch spot if you work near by and worth making the effort to visit if not.
The church itself has been damaged during the great fire of London and then it was bombed during the second world war. Now the ruins have been transformed to one of the most beautiful & well maintained gardens in London.
Surprisingly, this small slice of tranquility is usually empty but...more