St James's Hotel and Club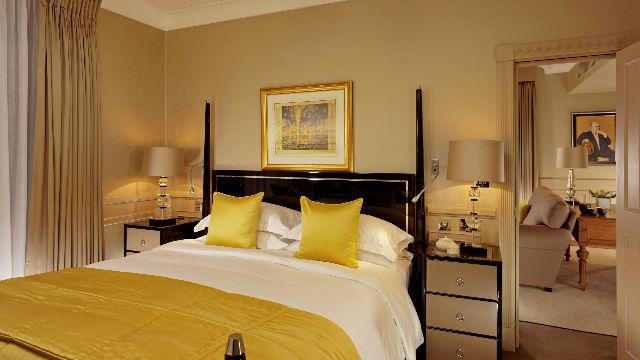 Precios
| | |
| --- | --- |
| Doble con baño privado dentro de la habitación | £199.00 to £440.62 por habitación |
| Dos camas con baño privado dentro de la habitación | £346.62 to £499.37 por habitación |
| Suite | £510.00 to £2,937.50 por habitación |
Double rooms available as Deluxe or Superior.
Datos del lugar de celebración y mapa
St James's Hotel and Club
Dirección:

7-8 Park Place
St James's

London

SW1A 1LP

Teléfono:

+44 (0)20 7316 1600

Correo electrónico

Transporte público:

Green Park - Turn left at the exit barrier of Green Park tube station and go up the left hand set of stairs. Walk along Piccadilly & turn right into Arlington Street after passing The Ritz. Continue to the end of the street where a staircase is discreetly located. Go down the staircase, and you will find the St. James's Hotel & Club on the opposite site of the street on your right.

Por carretera:

Pall Mall/St James's Street - From Pall Mall, turn right into St James's Street towards Piccadilly. You will find Park Place, a quiet cul-de-sac, on the left hand side opposite Jermyn Street. Valet parking is available.