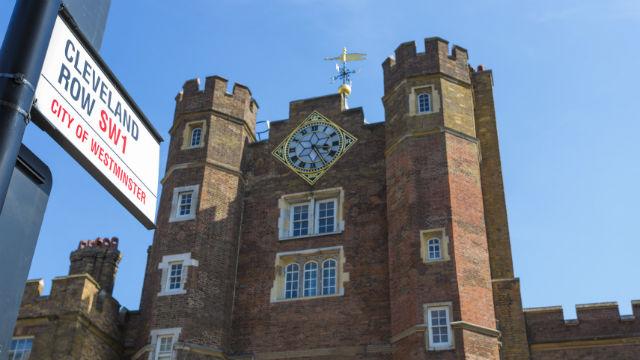 St James's Palace originally took its name from the leper hospital that stood here in the 11th century. Henry VIII knocked the old palace down in the 1530's and started work on the present building. It
Mehr erfahren
Übersicht
St James's Palace originally took its name from the leper hospital that stood here in the 11th century. Henry VIII knocked the old palace down in the 1530's and started work on the present building. It was in the Chapel Royal that Charles I took communion on the morning of his execution, and here, too, that the marriages of William and Mary, George III and Queen Charlotte, Victoria and Albert and George V and Queen Mary took place.
St James's Palace is not open to the public.
Öffnungszeiten
Öffnungszeiten
As the home of several members of the Royal Family and their household offices, St James's Palace is often in use for official functions and is not open to the public.
Details zum Veranstaltungsort und Karte
St. James's Palace
Adresse:

Cleveland Row

St. James's

London

SW1A 1DH