Your official guide to London. Plan your stay in the capital with London Planner.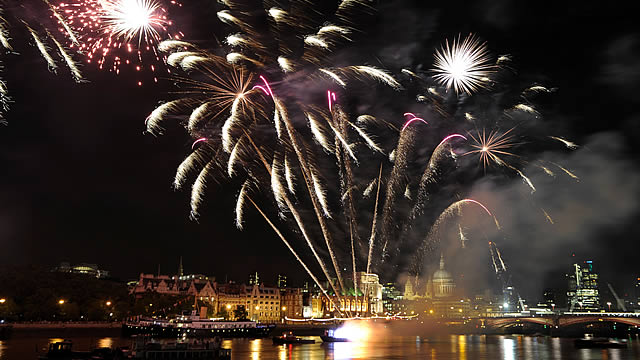 Published monthly, London Planner is London & Partners' and VisitBritain's official visitor guide to England's capital. More than 125,000 free copies are strategically distributed to over 25 countries worldwide, through Tourist Information Centres across the UK and in selected London outlets.
This Month's London Planner: May 2013
Experience London's great outdoors this May, with a range of spaces and places from the sunny pavement-side cafés of Covent Garden, to the sensational gardens and blooms of the Chelsea Flower Show. Enjoy the sounds of live music with concerts, gigs and open-air festivals to please pop, jazz, classical and rock fans. Find out why the Museums At Night festival is so illuminating, explore buzzing Portobello Road, and catch up on this month's hottest highlights for shoppers, diners, theatregoers and sightseers.
Download May's London Planner [PDF 11MB]
Next Month's London Planner: June 2013
Experience the capital's spectacular summer of sports this June, from tips on seeing the Wimbledon Tennis Championships, to the nail-biting river racing of the GB Row challenge. We invite those with a passion for cocoa to indulge with our guide to London for Chocoholics, and highlight the best royal pomp and pageantry to experience this month. Read on to make sure you don't miss the City of London Festival, Open Garden Squares Weekend, West End Live, Meltdown and a host of other exciting events.
Download June London Planner [PDF 15MB]
Where to Pick Up a Copy of London Planner
125,000 copies are distributed overseas, across the UK and in London:
Available in more than 25 countries worldwide
Eurostar – in the departure lounges from Brussels and Lille
Tourist Information Centres across Britain
Hotelworld information and booking Media Centres (formerly lastminute.com)
First Scot Rail
First Capital Connect trains
3 & 4-star hotels
Transport for London Information Centres
London & Partners head office
Key tourist hotspots – Tower of London, and Hard Rock Café
Original London Visitor Centre, Trafalgar Square
South Bank, London Bridge and Bankside Mobile Visitor Information Unit (seasonal)
Subscriptions:
Contact Samantha Johnson on +44 (0)20 7611 7884 or email: Londonplanner.subs@morriseurope.com
Further Information and Contact Details
Morris Visitor Publications
233 High Holborn
London
WC1V 7DN
Editorial enquiries: David G Taylor
Tel: +44 (0)20 7611 4660
Email: londonplanner@morriseurope.com
For sales enquiries, contact Andrew Turner, MVP Group Sales Director, on +44 (0)20 7611 7891 or email andrew.turner@morriseurope.com.