London's best pub and B&B accommodation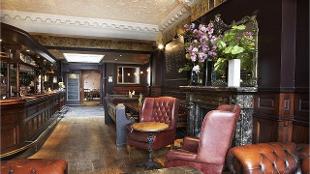 Stay in a pub and experience a true taste of London life, while you immerse yourself in the city's vibrant atmosphere and renowned heritage.
What can I expect from a pub or B&B stay in London?
From stylish gastropubs to boutique accommodation, London's wide range of pubs with rooms and B&Bs offer a slice of quintessential British life, competitive prices and characterful venues across the city.
Enjoy hearty food and a good ale, meet the locals in a timeless setting, and discover the fascinating history of these venues.
How can I find the best pub accommodation and B&B stays in London?
If you're looking for the best pub accommodation and B&Bs London has to offer, then browse our favourite pubs with rooms in London below, and find your "home away from home".
Alternatively, find more hotels in London.