Best B&Bs in London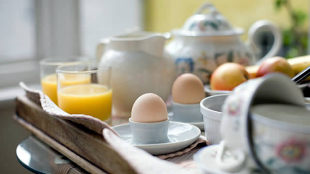 Save money on accommodation by staying in a cheap B&B (bed and breakfast) in London.
B&Bs are a perfect solution for visitors looking to stay in London for less. When you're out and about all day, a comfy bed and hearty breakfast are all you need!
As well as being cheaper than most London hotels with breakfast, London B&Bs are often family run so the staff can offer plenty of insider knowledge about the local area, whether you decide to stay centrally or in London's leafy suburbs.
You can find London guesthouses or B&Bs throughout the whole of central London, including areas such as Victoria, Kensington and Covent Garden. Alternatively, hostels are another great low-cost option.