The Underground is divided into nine zones: central London is covered by zone 1.

There are 11 Tube lines.

The Tube fare depends on how far you travel, time of day, and how you pay.

Oyster or contactless payments are the cheapest ways to pay for single fares.

Tube services usually run from 5am until midnight, with Night Tube services on some lines on Friday and Saturday evenings.
You must wear a face covering across all TfL stations and services – you may be denied access to the travel network if you're not wearing a face covering.
Visit the Transport for London website for the latest information on travelling safely and changes to services due to coronavirus.
Content contains affiliate links – marked with asterisks. If you click through and make a purchase, Visit London receives a commission which is put back into our work promoting London.
Greater London is served by 11 Tube lines, along with the Docklands Light Railway (DLR), London Overground line and an interconnected local train network.
Underground trains generally run between 5am and midnight, Monday to Saturday, with reduced operating hours on Sunday.
For more detailed traveller information on which stations to use and suggestions for the best route to reach your destination, use Transport for London's Journey Planner.
What are the London Underground zones?
London's public transport network, locally called the Tube, is divided into nine travel zones. Zone 1 is in central London and zones 6 to 9 are on the outskirts of the city.
What are the London tube prices?
Buy a Visitor Oyster card*, Oyster card, Travelcard or use a contactless payment card to get the best value as cash is the most expensive way to pay. Find more information, including how to get tickets, with this guide to Oyster cards and travelcards in London. Check out this guide to cheap travel for more money-saving tips when travelling in London.
An adult cash fare on the London metro for a single journey in zone 1 is £5.50. The same Tube fare with Visitor Oyster card, Oyster card or contactless payment card is £2.40. For more details about London Tube prices, see the Transport for London website.
For contactless payment cards issued outside the UK, please check for transaction fees or bank changes.
There are various discounts available for children, students, and elderly travellers on the London subway.
Find out more information about London Oyster cards with these frequently asked questions.
If you plan on travelling around London to do some sightseeing and visit some of London's best attractions, why not get a London Pass* and save even more money.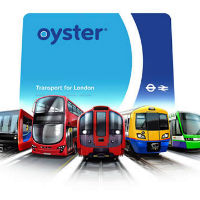 Order online and arrive ready to go!
Is there a London Tube map?
Devised in 1933 by Harry Beck, the London Underground map is a 20th-century design classic. It's very useful and clearly indicates the general directions used to designate trains (north, south, east or westbound), with all interchanges clearly shown.
Visit this Travel Maps section to download a pdf of the London Tube map.
Are free London Tube maps and guides available?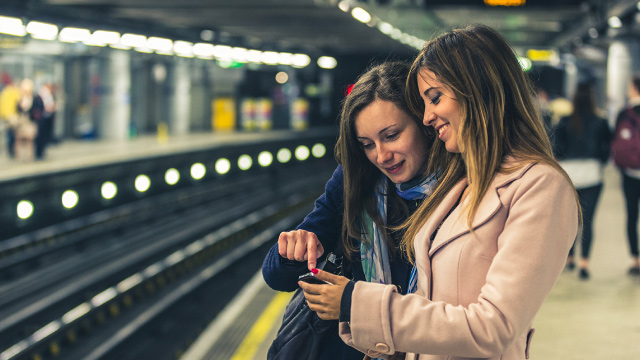 Transport for London (TfL) produces free maps and guides to help you get around. You can pick up a London Underground Map upon arrival at any London Tube station. London Travel Information centres sell tickets and provide free maps. There are centres at all Heathrow Airport terminals, major stations in London and at Tourist Information Centres.
You can also download a handy Tube and bus map designed for visitors in our Travel Maps section.
What are other useful tips for Tube travellers?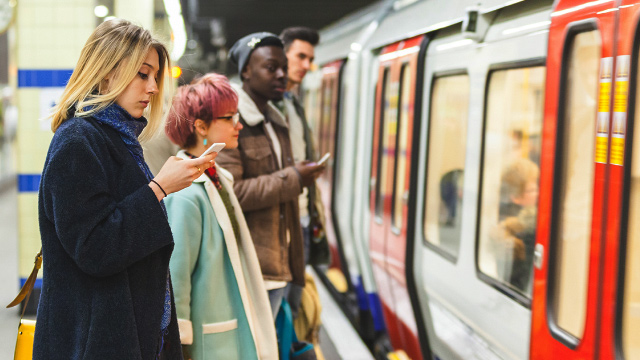 Travelling around London on the Tube? Here are some other useful tips that will make your journey more enjoyable and efficient:
Avoid travelling during rush hours (weekdays, 7-9am and 5.30-7pm) if at all possible
Check the front of the train for the correct destination
Stand on the right when using escalators
Wait for passengers to leave the train before boarding
Move down inside the Tube carriages while travelling, so you don't block the doorways for other passengers
Stand behind the yellow line whilst waiting for the train on the platform
Offer your seat to anyone who is unwell, elderly, pregnant or travelling with small children
Hold onto the rails if you are standing during your journey
Mind the gap!
Download the TfL Go app
What are the London Underground opening and closing times?
London Underground opening times vary slightly from line to line, but the first London subway trains normally start running around 5am, from Monday to Saturday, with reduced operating hours on Sunday.
London metro trains normally run until around midnight. Check with staff at the particular tube station you plan on using to find out exactly when the last train runs.
A 24-hour underground service operates on certain lines. Find more information on this Night Tube page.
How accessible is the London Underground?
Access to most Tube stations is via numerous steps. The London metro system can become very crowded at peak times and, therefore, difficult for those with mobility problems.
Many deep-level Tube stations have escalators to platforms. But nearly all the stations with escalators or lifts also have stairs between street level and the ticket hall and/or between the escalator/lift and the platforms. The downloadable Tube map on this free London travel maps page indicates which Tube stations are step-free.
When boarding Tube trains, be aware that there is generally a step of up to 8 inches (20cm), either up or down, between the platform and the train. If this is problematic, travel in the first carriage, so the driver can see you more clearly, and allow enough time for you to get on or off.
For more information, visit Transport for London's Accessibility page.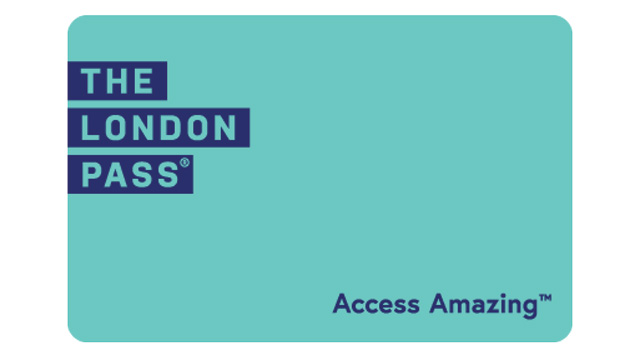 London's extensive
bus network
is an ideal mode of transport for shorter trips, which cost only £1.55 a fare, and allow you to admire the capital's landmarks.