Study in London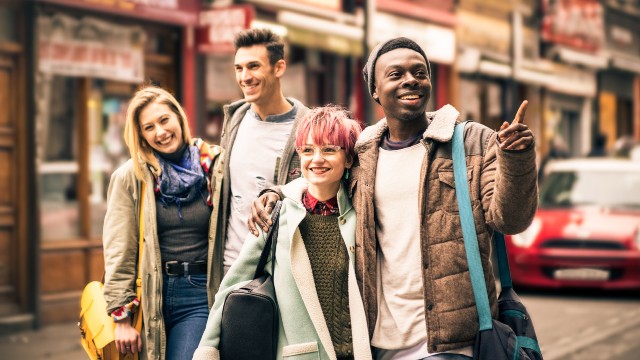 London is a fantastic place to study, with more international students than any other city and an amazing range of universities and courses.
Thinking of studying in London? You can immerse yourself in the English language and enjoy a vibrant cultural life, while benefiting from top tuition at world-renowned universities. For more information visit the Study London website - the official site for London's universities and higher education colleges.
Study London quick links
Learning English in London
There is a huge choice of English language schools in London, whatever your level of English. Look for colleges that are accredited on the official website for English language schools in London. Find out if the school organises cultural activities as well as classroom-based study as this can be a great way to make the most of learning in London.
Short-term study in London
Want to learn a new skill? Planning a career change? Just want to try something different? A short course is a convenient and flexible way to go. As you'd expect, you can learn almost anything in London! From hairdressing to horticulture, unleash your inner creativity or develop some practical skills. Courses vary in duration and many of them run in the evenings. For course listings, search the Floodlight or London Colleges websites.
General tips for studying in London
Studying in London is exciting and rewarding, but it's well worth taking some time to plan it properly. Here's a quick checklist: