Check out our pick of the best things to do this weekend in London, from outdoor ideas to online family activities and virtual events.
If you're going out and about in London, remember to follow the latest government guidelines, act responsibly and cycle or walk to the events and attractions where possible.
Friday 4 December to Sunday 6 December
Things to do this Friday
Admire Masterpieces from Buckingham Palace
Head to The Queen's Gallery and admire the works of Titian, Canaletto and more painting icons in the new Masterpieces from Buckingham Palace exhibition. Discover what usually hangs on the walls in the royal residence's Picture Gallery, with works spanning hundreds of years.
Cook up a storm with Borough Market's Festive Kitchen
Gear up for some mouthwatering entertainment at home this Friday. Roll up your sleeves and take out your pots and pans for online cooking sessions with Romy Gill, world-famous mixologist Ryan Chetiyawardana and author Mark Riddaway, as part of the Festive Kitchen series which begins this week on Borough Market's Facebook page.
See the world through Artemisia's eyes at the National Gallery
Most galleries reopen this weekend following lockdown, so head to the National Gallery for a stroll around the Artemisia exhibition. Let Artemisia's work, letters and reflections take you on a journey from Rome to Naples – and all the way to London. Get to know more about the exhibition with a curator-led exhibition film available online.
Things to do this Saturday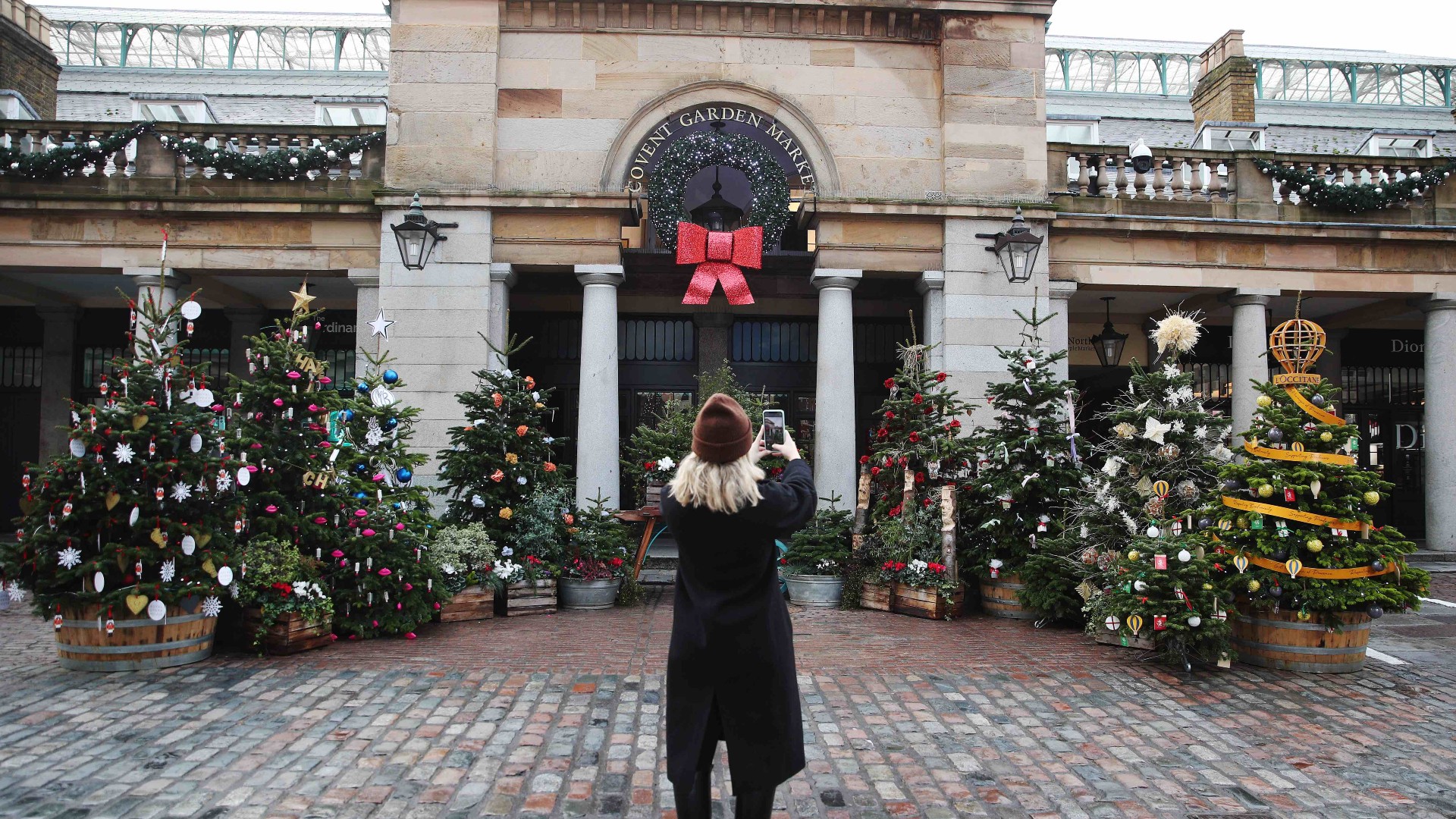 Spot London's magical festive displays
Most of London's iconic Christmas trees are up and twinkling away to mark the countdown to the big day. Spend the weekend strolling along festively-clad streets, admiring seasonal window displays and taking in the festive atmosphere.
Join IWM's curators in a virtual conversation
Join Anthony Richards and Suzanne Bardgett in a live conversation and Q&A as part of IWM In Conversation: Christmas at War and Painting 1940s London this Saturday. Speaking about their latest works, the Imperial War Museum's expert curators discuss their experiences of research and the journeys taken in the process, allowing you to dive deeper into the museum's collections and get exclusive behind-the-scenes scoop.
Tune into Black Music and History of the East End
Have you ever explored the Black history of London's East End? Take the opportunity to discover the area with historian and writer S.I. Martin guiding you in online event, Spitalfields Festival: At Home, featuring Black Music and History of the East End. Enjoy exclusive recordings from Chineke! Junior Orchestra, alongside a world premiere of Amanda Aldridge's Three Arabian Dances.
What to do on Sunday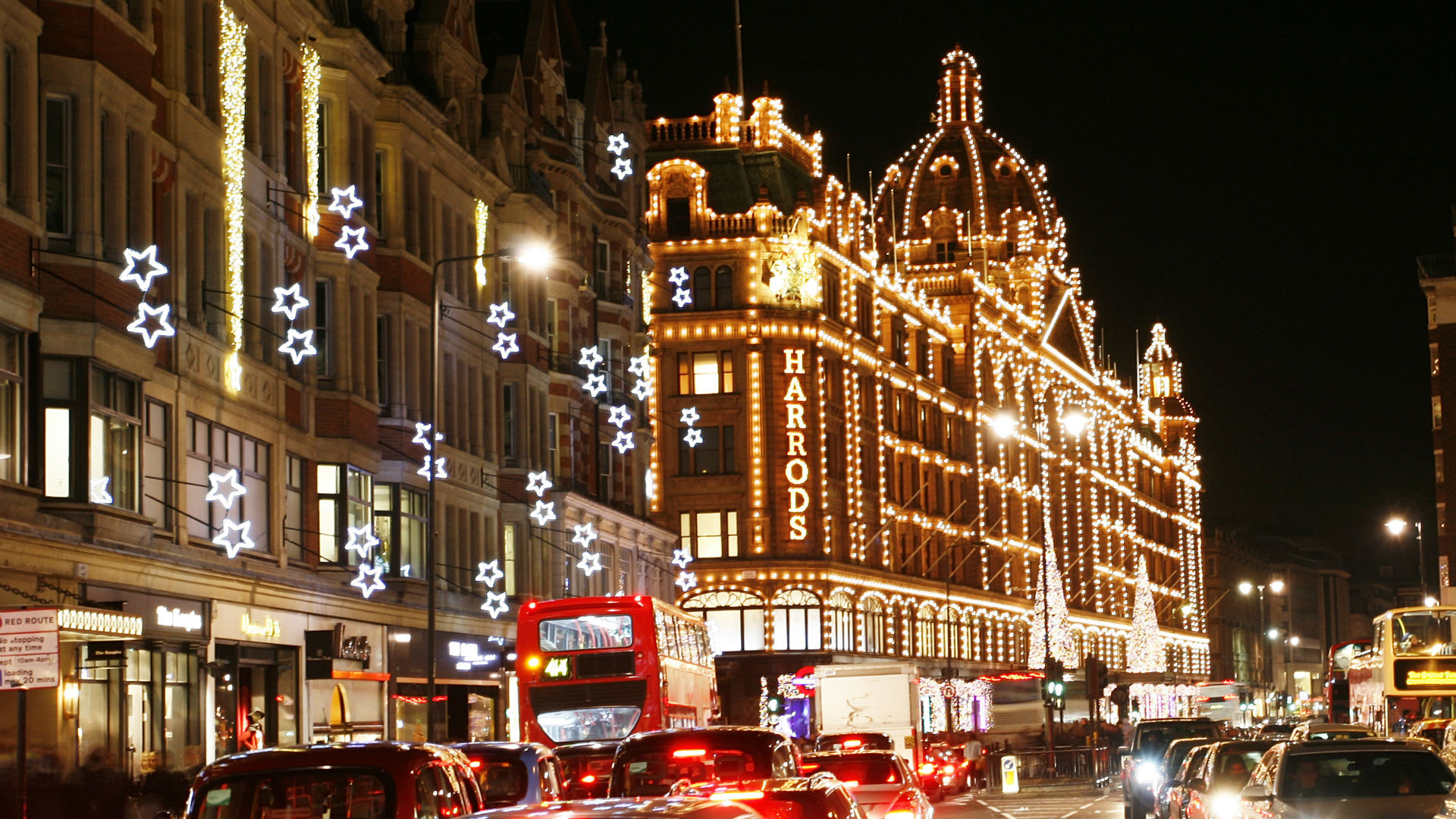 Experience London by night at an open top bus tour
It's December... which means London is brimming with Christmas spirit. What better way to immerse yourself in it than by joining a London by Night Open Top Bus Tour? Pop on your favourite bobble hat, whip out your phone and see London wrapped up in Christmas lights on this unforgettable tour.
See the On Point: Royal Academy of Dance at 100 exhibition at the V&A
Celebrate the 100th anniversary of the Royal Academy of Dance in On Point: Royal Academy of Dance at 100, an exhibition displaying costumes, photographs and memorabilia from the past century – including Dame Darcey Bussell DBE's dancing shoes. See how the famous faces of the Royal Academy of Dance brought joy and change to the industry in this vast collection of exhibits.
Have an adventure with The Legend of Moby Dick Whittington
Turn your sofa into a boat and unleash your imagination with The Legend of Moby Dick Whittington. Bring the adventure to your home with an online stream to enjoy throughout December, which'll turn your living room into an interactive theatre stage!
Best London offers and gifts this weekend
Are you starting to tick off gifts from your festive list? Treat that special someone to a London gift voucher, giving them a choice of attractions, day trips and tours in London to use in the future.
Or take your pick from these luxury gifts and London experiences, from epic train journeys and helicopter rides, to spa days in London to use after lockdown.
You can also plan ahead and book a visit to the Warner Bros. Studio Tour London – The Making of Harry Potter, where you'll save £10 on tickets and return transport until the end of December.
Find more London-themed things to do at home with our Virtually London guide or keep an eye on the city with these London webcams. Or download the Visit London app to find more ideas for a fun weekend at home.
Plan ahead by seeing what's on in London in the future, things to do each month and key events.