Reggae in London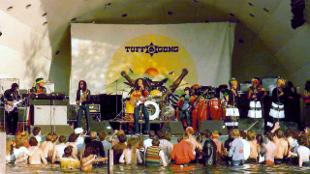 You have to go back to the 1960s for the roots of reggae in London, but it was in the early 1970s that the music genre gained mainstream popularity thanks in part to Bob Marley, who performed live and also lived and recorded in the capital during his career.
Today, the spirit of Bob Marley in London lives on and is channelled by the many reggae shows and regular nights happening all over London.
Hootananny, Brixton Jamm and Café 1001 regularly host nights with live reggae and ska talent on their small stages. See below for the latest reggae concerts in the city or discover more music in London.