Hip hop in London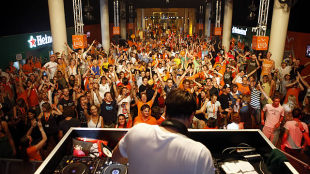 Hip hop formed from a subcultural movement in the early 1970s, but very quickly graduated to having global popularity, spawning the likes of Run DMC, and later Eminem and Snoop Dogg.
In London today, there is a thriving hip hop scene, with London hip hop shows and nights being held in all corners of the city, featuring local talent and world-class artists such as Kanye West, Tinie Tempah and Professor Green.
Have a go at spitting bars yourself at one of the hip hop karaoke nights at The Social.
See below for the best hip hop nights London has to offer or discover more music in London.