Find out what's open when with our guide to late museum and gallery openings. You don't have to spend a fortune to have a cultural night out in London – lots of these evening exhibitions and events are free.
Barbican
Thursdays
The Barbican galleries are open until 10pm every Thursday during exhibitions. You can enjoy special events, talks, workshops, DJs and drinks at the bar. Every one to two months, there's a Lates night across the whole of the Barbican, with fun interactive events and DJs.
British Library
Occasional
Look out for late events at the British Library every few months, usually timed to coincide with major exhibitions. Previous themes have included fashion and Bollywood. The venue is also open until 8pm every Tuesday.
British Museum
Fridays
The British Museum is open until 8.30pm every Friday, with lectures, debates, performances, film screenings, and late opening in the Court Restaurant.
Camden Arts Centre
Wednesdays
Camden Arts Centre is open until 9pm every Wednesday, with free talks, film screenings, live performances, and late opening in the cafe and bookshop.
Design Museum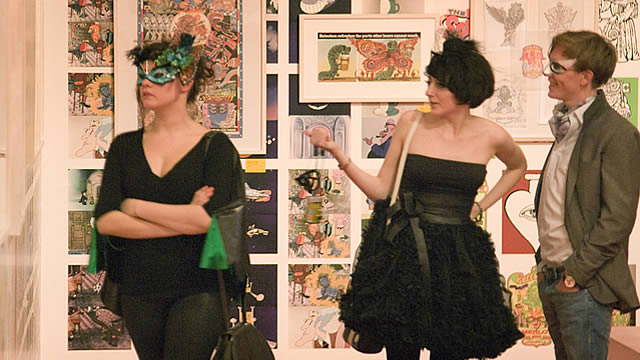 Various dates
On selected Fridays, the Design Museum is open until 10pm for Design Overtime, where you can take part in design workshops, talks, tours and special events.
Handel House Museum
Thursdays
Handel House Museum is open until 8pm on Thursdays, with intimate classical music concerts.
London Transport Museum
Occasional
Explore the London Transport Museum after hours at one of its special Friday Lates. Take a sneak peak of the newest exhibitions and enjoy drinks, talks and events until 10pm. For more information about specific dates, visit the museum's website.
Museum of London
Various dates
Lates activities at the Museum of London have ranged from grisly Halloween card-making to Cleopatra-style makeovers. Look out for upcoming events on the Museum of London website.
National Gallery
Fridays
The National Gallery is open until 9pm on Fridays, with guided tours, talks, events and live music, plus late opening in the bar and the National Cafe.
National Portrait Gallery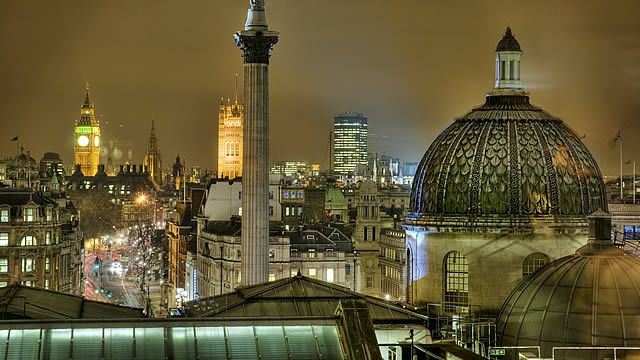 Thursdays and Fridays
The National Portrait Gallery is open until 9pm on Thursdays and Fridays for Late Shift. Entertainment includes tours, talks, live music, DJs, films and art workshops. Plus, you can relax in the Late Shift Bar, Portrait Café or Portrait Restaurant.
Natural History Museum
Last Friday of every month
The Natural History Museum is open until 10.30pm on the last Friday of every month (except December). You can browse the collections, listen to live music and relax with tapas and drinks. Look out for special events on other nights too.
Royal Academy of Arts
Fridays
The Royal Academy of Arts is open until 10pm every Friday with live music, lectures, talks and tours, plus late opening in the restaurant and bar.
Science Museum
Last Wednesday of every month
On the last Wednesday of each month (except in December), adults take over the Science Museum for a night of science-themed fun, and a chance to play on more than 50 interactive exhibits until 10pm.
Sir John Soane's Museum
First Tuesday of every month
There's a special candlelit opening at Sir John Soane's Museum on the first Tuesday of each month, from 6pm to 9pm. You can't book tickets in advance, so be prepared to queue!
Tate Modern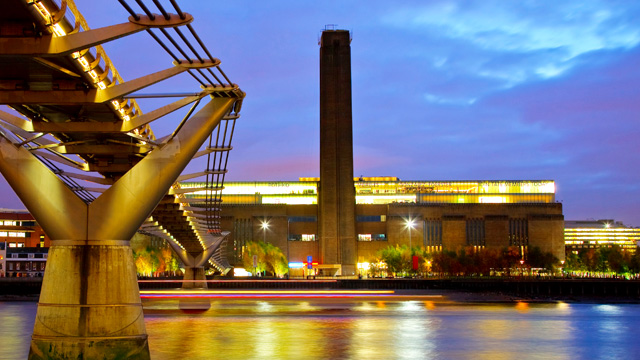 Fridays and Saturdays
Tate Modern exhibitions are open on Fridays and Saturdays until 10pm, and the Tate Modern Restaurant also stays open late for dinner. Enjoy exclusive DJ sets and special talks, screenings and workshops with Uniqlo Tate Lates on the last Friday of every month (except December).
Tate Britain
Bi-monthly
Tate Britain is open until 10pm on a Friday once every two months. You can combine your visit with dinner in the Rex Whistler Restaurant.
Victoria and Albert Museum
Fridays
Selected galleries at the V&A are open until 10pm every Friday. On the last Friday of the month (except December) there are themed Friday Late events, with arty activities, installations, food and drink.
Wellcome Collection
Thursdays
The Wellcome Collection galleries are open until 10pm on Thursdays, with late opening in the cafe and bookshop.
Whitechapel Gallery
Thursdays
The Whitechapel Gallery is open until 9pm on Thursdays, and the cafe-bar and Dining Room are open until 11pm.
Time Out First Thursdays
First Thursday of every month
On the first Thursday of every month, more than 130 museums and galleries in east London stay open until 9pm for a series of late viewings and free cultural events. There's a guided bus tour around some of the participating venues in east London, hosted by leading curators, writers, academics and artists.
See the First Thursdays website for more information.