There are lots of different ways to explore London's iconic sights: from the top deck of a bus, along the river Thames, on two wheels or simply by foot. Here are a few top tips on sightseeing in London – the smart way.
1. See London from the river
Not all of London's biggest attractions are along the river – but many are: Tower Bridge, St Paul's Cathedral, Tate Modern, Houses of Parliament, London Eye… all sit along the banks of the mighty river Thames. Top sightseeing tip: see them all on a river cruise – probably the most relaxed (and fun) way to tour London.
2. Everything is closer than you think
Getting the Tube from Charing Cross to Covent Garden? Stop! The two stations are about 10 minutes' walk apart. And along the way you'll spot the famous Savoy Hotel, the Adelphi Theatre, historic Covent Garden Market, the London Transport Museum… to name just a few. Top sightseeing tip: keep your map (or Google Maps app) handy to navigate the streets, and read the walking in London section for more top tips.
3. You see more from a bus than a Tube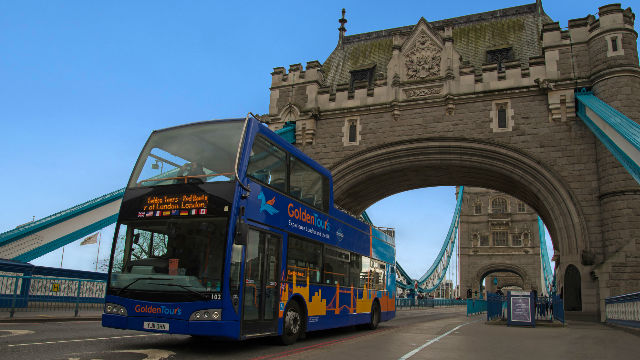 Sitting on the top-deck of a tour bus is a great way to see London – without getting lost – and much more picturesque than going underground. Top sightseeing tip: the Hop on Hop off Bus Tour not only gives you the opportunity to go at your own pace, but your ticket includes live commentary, plus a free walking tour and river tour.
4. Self-guided walking tours cost nothing
If you're on a tight budget – or just enjoy getting around on foot – a self-guided walking tour is a great option. Top sightseeing tip: for some bright ideas and to download walking tour maps, visit Transport for London's 'Walk London' page. There are seven different walks available: from Capital Ring – a 78-mile route (divided into 15 manageable walks) through London's greenest suburbs – to Jubilee Walkway, taking in landmarks such as St Paul's and Buckingham Palace.
5. Comfy shoes and an Oyster card are essential
Walking is the best way to get around central London, but it does take a toll on your feet. Top sightseeing tip: be kind to yourself and wear the appropriate footwear. And for those journeys that do take a bit longer, make sure you're carrying your Oyster card or have your contactless card handy (London buses don't take cash).
6. Sightseeing at night is fun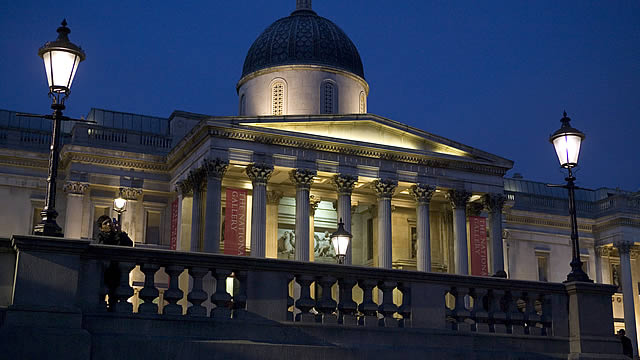 The usual sightseeing plan is: get up early, see as much as you can, then collapse in the evening. But why not switch it up and make more of your evenings? Top sightseeing tip: many museums and galleries run special late openings, when they keep their exhibitions open beyond their usual opening hours – and often add in a pop-up bar or special events.
7. Get a different perspective from up high
When you're walking the streets of London, it's always worth looking up – otherwise you'll miss some amazing monuments and architecture. Top sightseeing tip: for an even better view, you need to go upwards. And luckily there are plenty of spots where you can find the best panoramic views – not to mention countless rooftop bars.
8. Go beyond Zone One
Because there's so much to do in Central London, many visitors don't venture beyond Zone One. Top sightseeing tip: there are lots of treats in store for those who travel further afield. Not only will you see how Londoners live (not many actually live in the centre of town!) but you'll come across gems like the historic borough of Greenwich, the riverside tranquillity of Richmond and Kew, or the cool vibes of Brixton Village Market. You could even venture further afield on a day trip outside London to one of the UK's other main attractions, such as Stonehenge, Windsor (home of Windsor Castle) and Oxford.
9. Book in advance to save money (and time)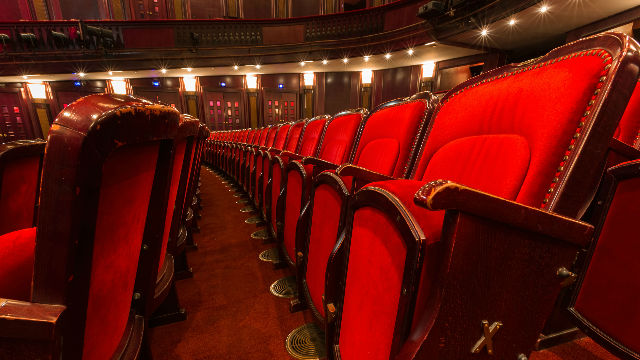 Taking a chance sometimes pays off in London, you turn up at the theatre just before the show starts and grab some cheap return tickets. But when your time is short and budget restricted, it pays to plan ahead. Top sightseeing tip: with a London Pass, you can get free entry to a whole host of top attractions – and often fast-track entry too. And there are plenty of ticket offers and discounts to be found right here on visitlondon.com.
10. Themed tours are great for return visitors
If you've already done a London sightseeing tour and are looking for something a bit different, a themed tour is the way to go. Top sightseeing tip: whatever you're into you'll find something to tickle your fancy; be it a Jack The Ripper Ghost Walk or a Wembley Stadium Tour.
11. Follow us on social media for more inspiration!
Find us on Twitter, Facebook and Instagram for the latest on what's on in London, and more ideas for your trip to the capital.
Explore by category