Cycling tours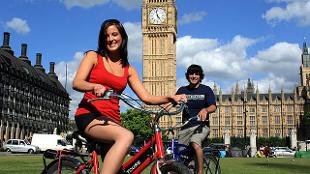 Explore London on two wheels with one of these great London cycling tours.
As you whizz past the sights with the wind in your hair, you'll discover that cycling is one of the best ways to see the city, whether you're a first-time visitor or a seasoned Londoner.
You might also like to read about London bicycle hire and cycle paths.