Here's our suggested itinerary for first-time visitors to London with a three-day London attractions pass plus Travelcard (the travelcard is an optional extra) to make the most of your time here.
The London Pass
What is the London Pass?
The London Pass is a sightseeing pass that gives you access to more than 80 top London attractions, including the Tower of London, Hampton Court Palace, Westminster Abbey and ZSL London Zoo. You may, of course, swap any of the activities for others, or decide to linger longer at some of your favourite attractions.
By visiting at least two attractions per day, you will save money using this London sightseeing pass. A one-day hop-on, hop-off London bus tour ticket is included in the London attractions pass – make the best of this great offer by enjoying spectacular views from the top deck, as you travel from one London icon to another while seeing more sights along the way.
What options are available?
You can purchase The London Pass for one, two, three, six or 10 days, all with the option of a Travelcard up to London Zone Six. You can also download a mobile version of the London Pass and use the app, so there's no more need for paper tickets. The itinerary below is based on a three-day London Pass with a Travelcard.
How much does it cost?
Prices for adults/children are as follows: £79/£56 for one day, £100/£79 for two days, £121/£89 for three days, £164/£121 for six days, £193/£149 for 10 days.
Children under 11 can travel for free if they are accompanied by an adult holding a valid Oyster card (up to four children can travel per adult).
Day One: London attractions on and around the Thames
All day: Thames river cruise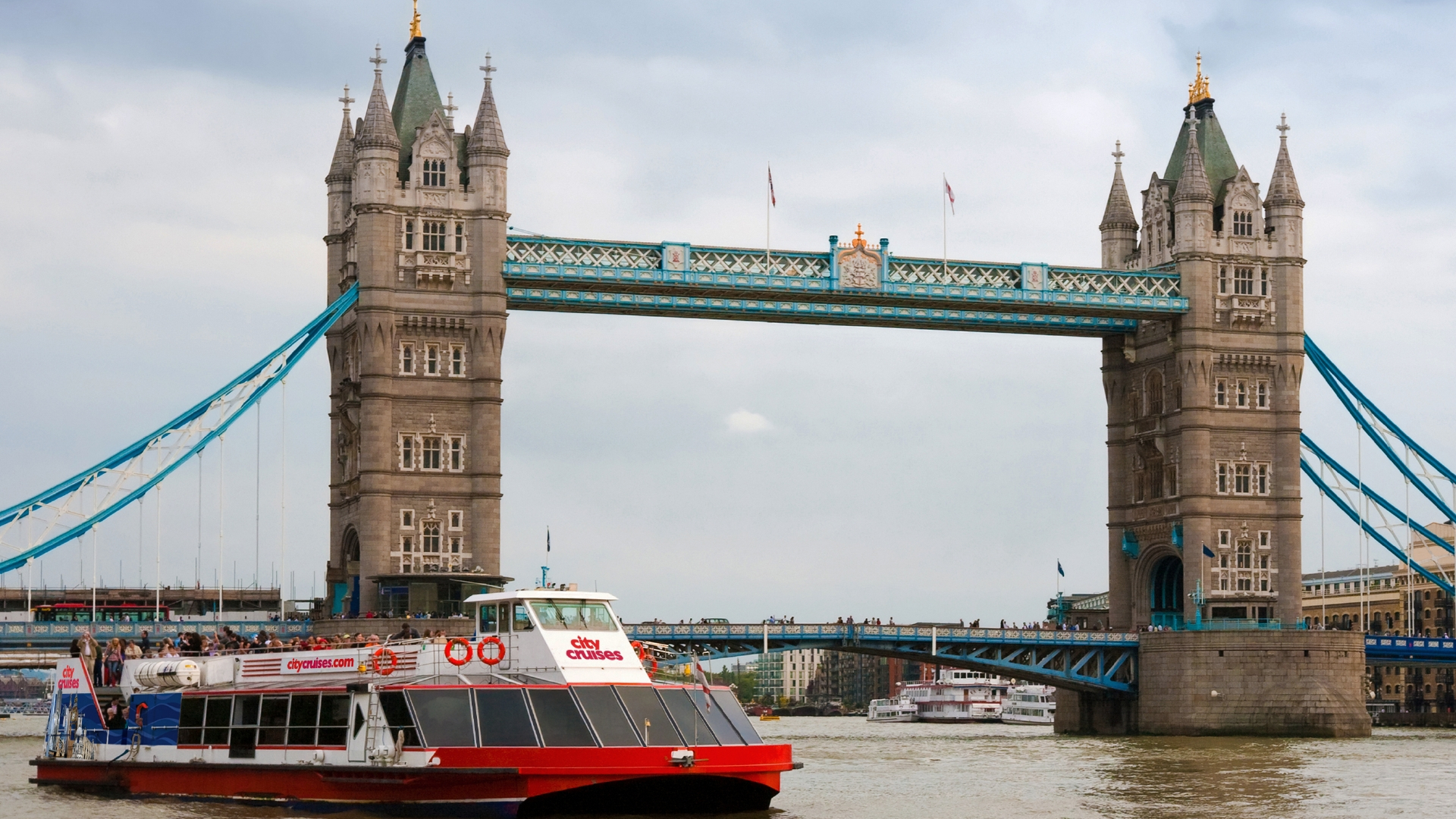 The London Pass gives you one day's access to a
hop-on, hop-off city cruise
up and down the river Thames (worth £18, free with The London Pass). As well as getting a unique perspective on London from the water, travelling by boat is a great way to access some of the most popular attractions the London city pass gives you entry to.
Morning: Tower Hill Pier
Start your London city sightseeing adventure with the city's oldest royal palace – the Tower of London (access with The London Pass). Situated on the banks of the Thames, this historic fortress is home to the spectacular Crown Jewels, as well as the White Tower built by William the Conquerer nearly 1,000 years ago. With The London Pass, you also get fast-track entry (skip the queues!) without further payment, as well as a 10% discount in the gift shop.
While you're here, you can also visit Tower Bridge for a fascinating behind-the-scenes look at one of London's most recognisable landmarks (access with The London Pass). The spooktacular London Bridge Experience is just a seven-minute walk up Tooley Street, and offers an interactive journey through some of the dark and more gruesome history of the area (fast-track entry with The London Pass).
Lunch: London Eye Pier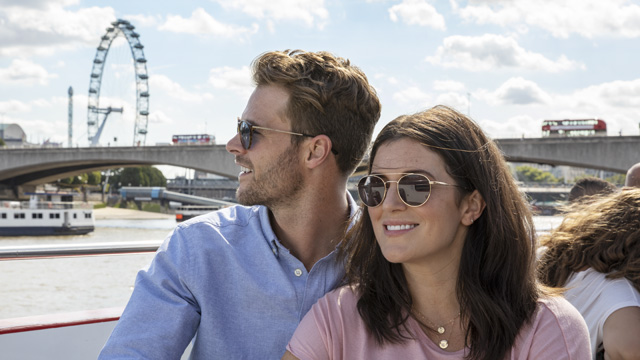 For lunch, jump on the City Cruises boat from Tower Hill heading west underneath Millennium Bridge and past
St Paul's Cathedral
to London Eye pier. Here, you can enjoy a meal at one of the many eateries on London's
South Bank
. Afterwards, step along to the
Shakespeare's Globe Theatre tour
(access with The London Pass) and get a taste of what it would have been like for Elizabethan audiences enjoying the bard's plays. You'll also find the free-entry
Tate Modern
art gallery on South Bank, which houses one of the world's best collections of modern and contemporary art. The London Pass holders get a free audio guide (worth £4.25) to the gallery.
Afternoon: Westminster Pier
Take the City Cruises boat west again past the stunning Houses of Parliament and alight at Westminster Pier to visit Westminster Abbey (fast-track entry with The London Pass). Throughout its long history, this impressive gothic abbey has hosted many coronations and royal weddings (including that of the Duke and Duchess of Cambridge). Westminster Abbey is also the final resting place of notable British royals, aristocrats, artists, poets and scientists, including: Elizabeth I, Mary Queen of Scots, Charles Dickens, Geoffrey Chaucer, Charles Darwin and many more.
If you have time after Westminster Abbey, pop into the nearby Queen's Gallery at Buckingham Palace (access with The London Pass).
Evening: Dinner and a West End show
For your evening's entertainment, book one of visitlondon.com's fantastic
dinner and show packages
from £20 for a pre-theatre dinner and a West End show (must be booked separately to The London Pass).
Day Two: London's royal palaces and small museums
The London Pass gives you fast-track entry to both Hampton Court Palace and Windsor Castle
so that at both these popular attractions you'll be able to sail past the queues in royal fashion! There's so much to see at both of these magnificent palaces, we suggest choosing one or the other.
Morning: Windsor Castle or Hampton Court Palace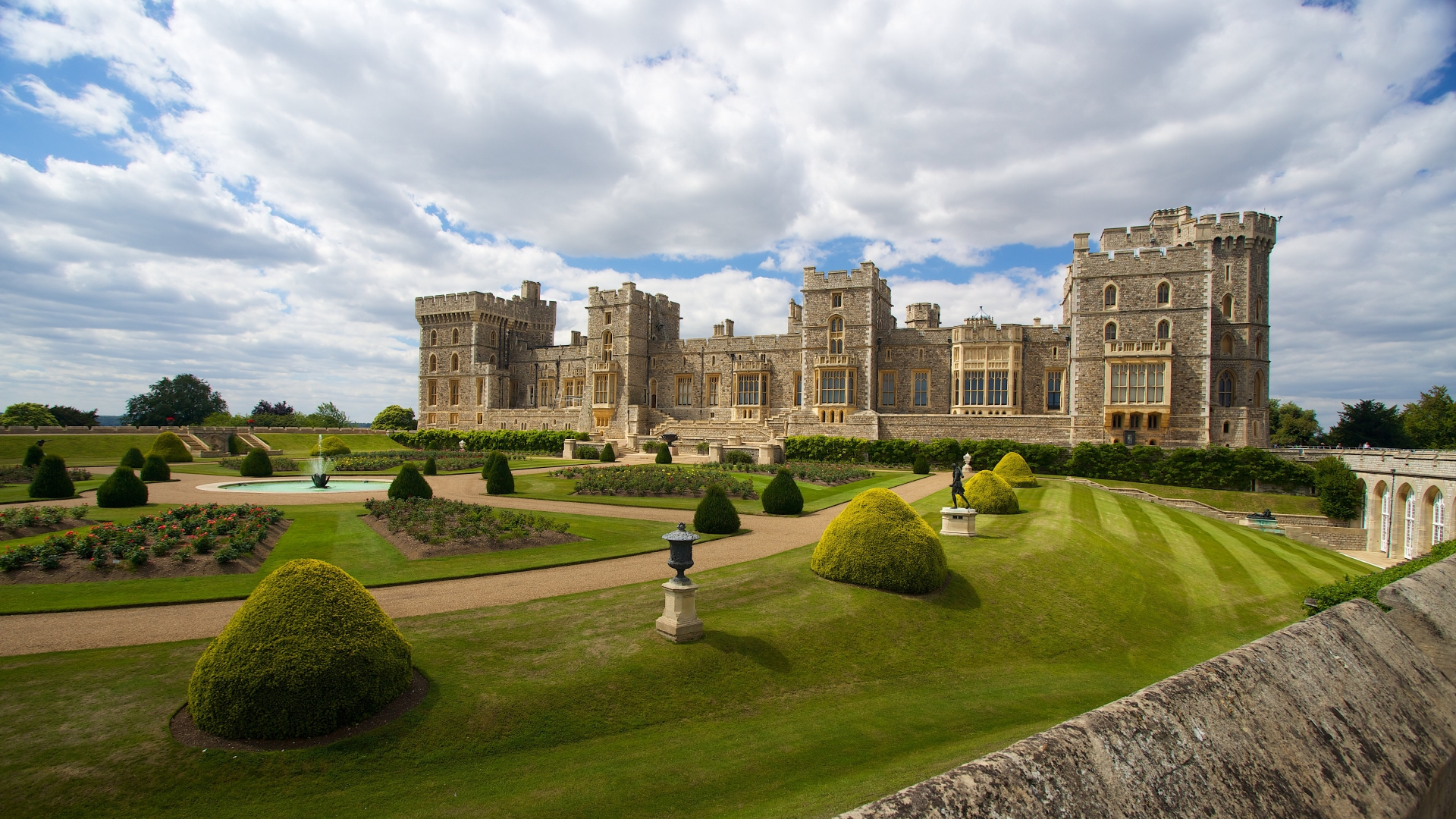 Windsor Castle is the oldest and largest working castle in the world, and the official residence of Her Majesty the Queen of England. Arrive early so you can witness Changing the Guard at 11am (check Changing the Guard dates and times before you go), as well as giving yourself time to see the rest of the castle. Explore the magnificent State Apartments and marvel at the collection of fine artwork, sculptures, furniture and more. If you opt for The London Pass with Travelcard you will have transport to Windsor Castle included. Catch a train from Paddington to Slough and change at Slough for a train to Windsor.
Alternatively, visit Hampton Court Palace, which is one of London's most popular attractions. Enjoy this spectacularly opulent Tudor palace built by Henry VIII and learn all about his six wives. There's also Henry's magnificent State Rooms, the Tudor kitchens where you can sample medieval fare, and more than 60 acres of beautiful gardens including the famous maze; which is particularly lovely in the warmer months. Hampton Court Palace is located in Zone Six, so is covered by The London Pass with Travelcard.
Afternoon: Small museums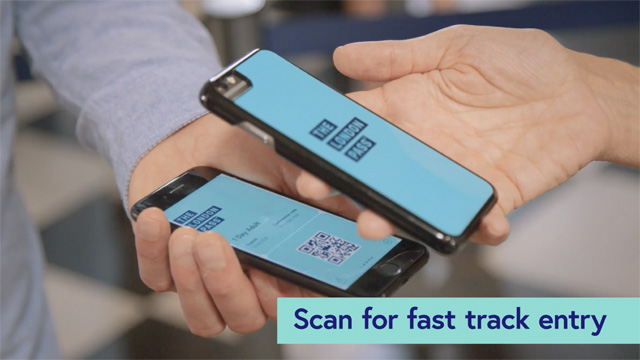 Evening: Dinner and the cinema
It's been a big day, so relax and unwind by seeing a film. The London Pass holders are entitled to a free movie ticket for most sessions at one of the Curzon Cinemas in
Soho
,
Mayfair
and
Bloomsbury
. Before or after the cinema, enjoy a delicious meal in one of London's restaurants. Find one by searching
our restaurant listings
by cuisine and/or area.
Day three: Choose your own adventure!
Morning: ZSL London Zoo or Emirates Stadium
For your morning activity on day three, take a Jason's Canal Boat Trip (access with The London Pass) along the picturesque Regent's Canal to ZSL London Zoo (fast-track entry with The London Pass). London's zoo is ideal for the young (and young at heart) and contains fantastic exhibits including Tiger Territory, Gorilla Kingdom, Penguin Beach and Rainforest Life.
Or you might prefer to take a tour of Arsenal's Emirates Stadium (access with the London Pass), which allows you to get up close and personal with one of the UK's top football clubs. If you're an avid sports fan, The London Pass also entitles you to a tour of Wembley Stadium, Wimbledon and Chelsea FC.
Afternoon: Kensington Palace or wartime history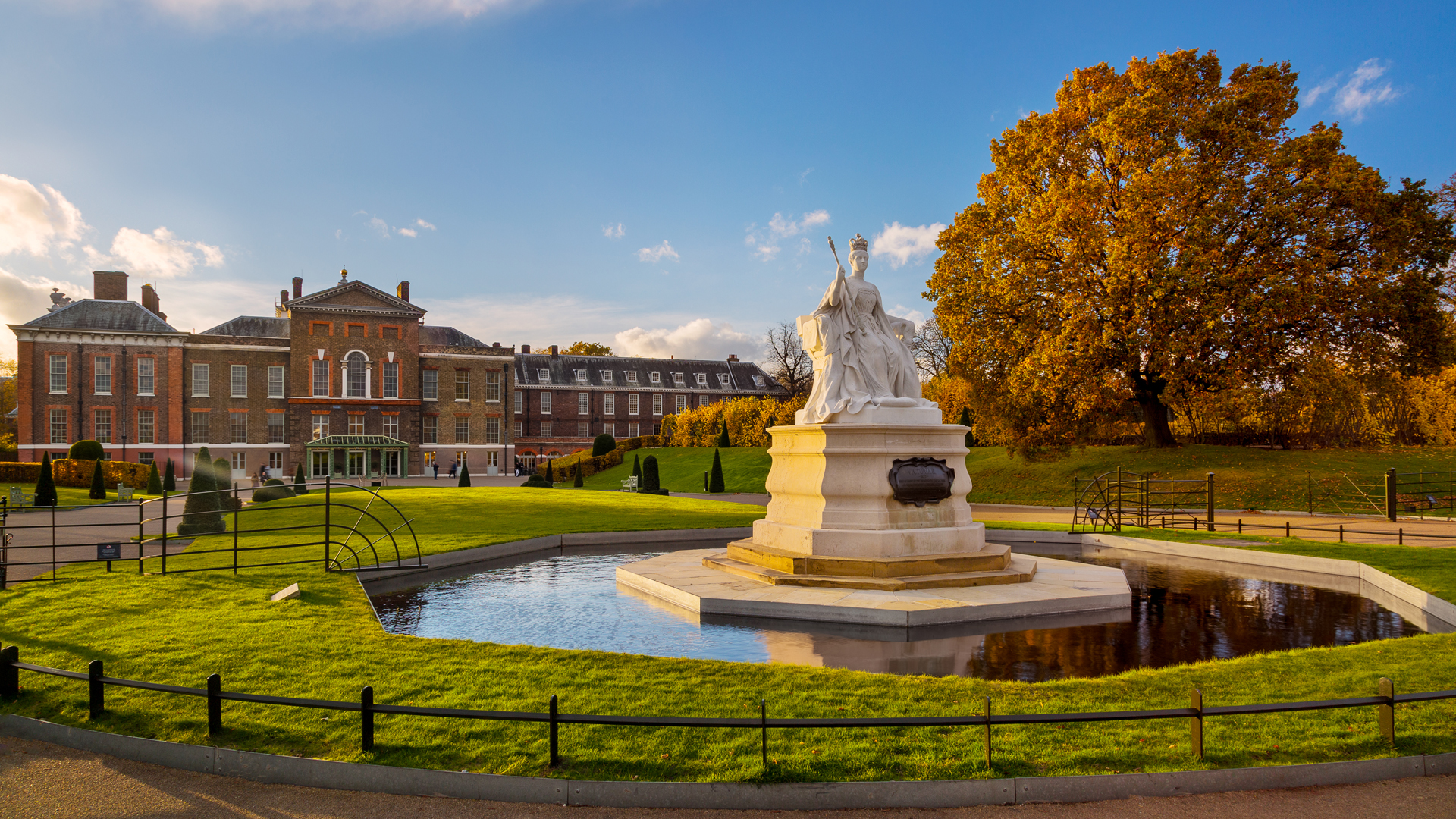 For your afternoon adventure, explore Kensington Palace where you get fast-track entry with The London Pass. (Lunch tip: stop by Wafflemeister on Oxford Street en route to get a 15% discount with The London Pass). Kensington Palace is a beautiful historic house that contains exhibitions relating to royal women dating back to the 17th century. Explore what life was like for royals from Queen Victoria to Princess Diana, in this palace set in picturesque gardens adjoining Hyde Park.
If you'd rather get stuck into some of Britain's wartime history, The London Pass gives you access to three fantastic museums. Explore the Churchill War Rooms near St James's Park for a unique insight into the life and activity of the "Greatest Briton" during WW2. You can also access the nearby Guards Museum and Household Cavalry Museum.
Evening: Medieval banquet or The View from The Shard
For dinner on your final night, join a genuine medieval banquet at St Katharine Docks. The banquet takes place in the torchlit, vaulted cellars of Ivory House near the Tower of London. You get a four-course banquet meal with unlimited beer and wine, followed by music and dancing! (The London Pass holders save up to 30%; book in advance).
Alternatively, take in breathtaking views of London from The View from The Shard (access with The London Pass) which is open until 10pm from Thursday to Saturday.
Explore by category