Sir Arthur Conan Doyle's Sherlock Holmes lived and worked in Victorian London, where his puzzling cases led him to locations far and wide across the city. Step into Sherlock's shoes with a detective-worthy tour across London.
Taking in several of London's top attractions, the route features locations found in the original short stories, plus the film starring Robert Downey Jr and Jude Law, and the BBC television series Sherlock with Benedict Cumberbatch and Martin Freeman.
Baker Street: The Sherlock Holmes Museum
Any Sherlock Holmes pilgrimage should start with a visit to Baker Street. Take the Marylebone exit out of the station to see the nine-foot bronze statue of the fictional detective before heading to The Sherlock Holmes Museum at 221b Baker Street.
Step inside an exact replica of Holmes' study or get curious in Dr Watson's bedroom where you'll find handwritten notes sent from the detective to his trusty assistant.
Just one tip, 221b Baker Street can take a bit of detective work to find. Here's a clue: take a peek between house numbers 237 and 241.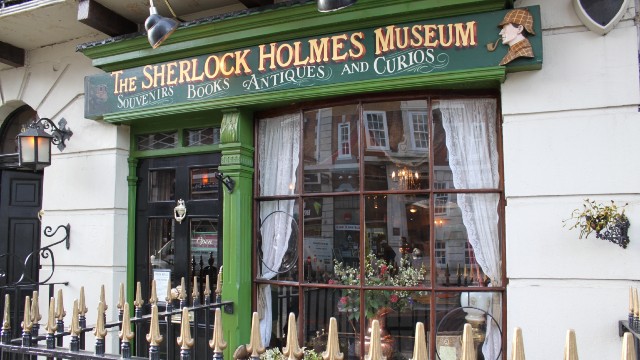 Madame Tussauds London
Next up is nearby Madame Tussauds London, which is home to realistic wax figures of two famous Sherlock Holmes. Robert Downey Jr can be found wearing the full Sherlock Holmes costume as part of an interactive display and Benedict Cumberbatch, the BBC's most recent and very popular Sherlock, wears a dapper black suit.
Before leaving the area, you might want to also pop to 2 Devonshire Place, where Sir Arthur Conan Doyle's real-life medical practice was located.
Euston Square and Oxford Circus
Next, catch the Tube or walk to Euston Square to visit Speedy's Café. Doubling as a 'Baker Street' location in the BBC's Sherlock, the real-life Speedy's is a thriving café where you can recharge with a cup of tea to fuel the rest of your detective adventures.
From here, take a stroll towards Oxford Circus to see The Langham hotel. One of London's grandest hotels, The Langham once hosted a dinner between Sir Arthur Conan Doyle and Oscar Wilde, which resulted in the creation of The Picture of Dorian Gray by Wilde and Holmes' second literary appearance in The Sign of Four by Conan Doyle. The hotel also appears in later Sherlock mysteries.
Charing Cross, The Strand and Covent Garden
Hop back on the Tube and head to Charing Cross, which is a short walk from The Sherlock Holmes pub. This is where Holmes went to track down Francis Hay Moulton in The Noble Bachelors. Inside you'll find another replica of Holmes' study, as well as a large amount of memorabilia such as Dr Watson's old service revolver, and a collection of television and film stills.
Tuck into a delicious lunch at the pub which serves classic English pub food, including fish and chips, and sirloin steak.
When you're done, wander up The Strand to The Lyceum Theatre, which was used as a meeting place in The Sign of Four, and take a look at the beautiful Royal Opera House, a favourite haunt of Sherlock Holmes.
Just around the corner, you'll also find the Freemasons Hall, a Grade II listed building which is used in the modern Sherlock Holmes film.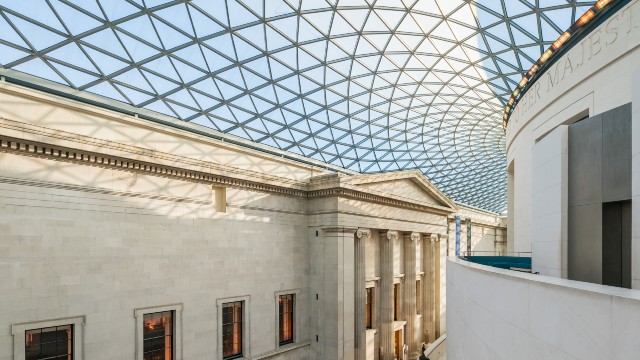 Bloomsbury and The City
For the next part of your journey, walk to Bloomsbury to see the spectacular British Museum, which Holmes often visited for research purposes.
For another reminder of a memorable moments in the 2009 film, use the Tube to travel to St Paul's Cathedral where key scenes were shot.
Finally, head back to The Strand in time for dinner at Sherlock Holmes' favourite restaurant, Simpson's-in-the-Strand. The restaurant serves traditional English food, including beef carved at your table, which will give you an authentic taste of Victorian England.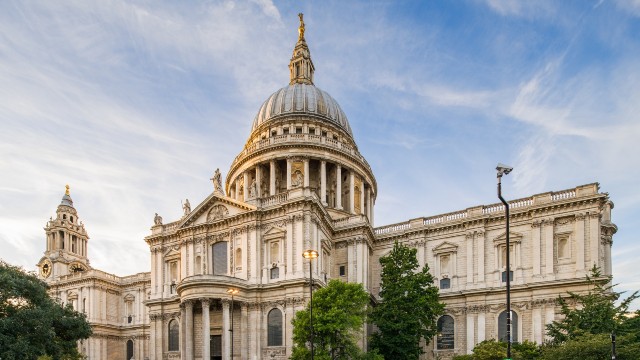 Sherlock Walking Tour
If you'd prefer to have a professional tour guide take you around the city, buy a ticket for the Sherlock Walking Tour.
The tour takes two hours and includes plenty of chances to take photos along the way. You're even welcome to dress up!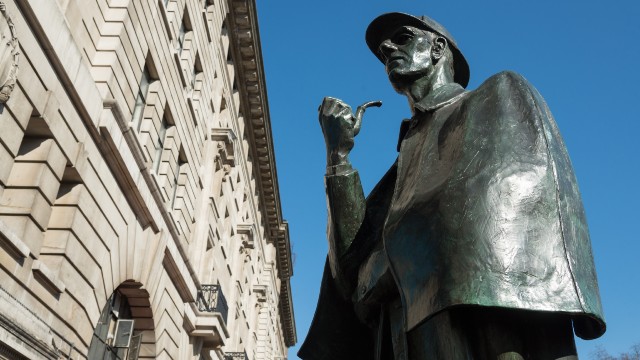 Sherlock: The Game is Now
Or, if you fancy yourself to be a real-life Sherlock, grab tickets to Sherlock: The Game is Now, an immersive escape room game made by the creators of the BBC television series. Located in Shepherd's Bush, the game features segments involving Sherlock cast members Benedict Cumberbatch and Andrew Scott.
Explore by category