With step-free access from the river or DLR, Greenwich is ideal for less-mobile tourists.
Morning: Royal Naval College
For a step-free route to Greenwich, take the Jubilee line to Canary Wharf Tube station, then connect to a DLR train to Greenwich. For a more scenic journey, why not go by riverboat? Greenwich Pier, like all London piers, is wheelchair accessible. Check with individual river service operators to find out the accessibility of their boats.
Start your day out in Greenwich at the Royal Naval College. After admiring the baroque architecture designed by Sir Christopher Wren, head inside to see the beautiful Painted Hall, Chapel and visitors' centre, Discover Greenwich. Visit the Royal Naval College website to download an access map. Next, pay a visit to nearby Greenwich Market, where you can buy everything from antiques to handmade crafts and gifts – depending on what day you visit. A word of warning: the market has a cobbled stone floor and can become very crowded, especially at weekends. It is also open on Tuesdays, Wednesdays, Thursdays and Fridays.
While you're in Greenwich Market, you can buy your lunch or some snacks from one of the many food stalls. There's plenty of choice, from Japanese sushi to Portuguese pastries plus lots of delicious cakes. If you'd prefer a pub lunch, head to the Trafalgar Tavern. This late-Regency building overlooks the river Thames and offers a great selection of bar snacks and hearty, English main meals. It is also wheelchair accessible and permits guide dogs.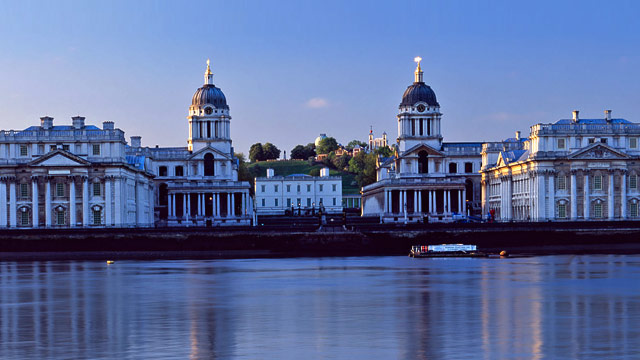 Afternoon: National Maritime Museum and Cutty Sark
Greenwich is stuffed with fascinating museums to explore. The National Maritime Museum is made up of three sites: the Maritime Galleries, The Queen's House and The Royal Observatory. Accessibility at and between the Maritime Galleries and Queen's House is good. However, The Royal Observatory (and Planetarium) is situated on a hill in Greenwich Park. For tips on the least-steep route to the Observatory, plus information on facilities for disabled visitors, visit the National Maritime Museum website. Alternatively, pay a visit to the Cutty Sark, the world's last remaining tea clipper. A new internal lift has improved access to the iconic ship, and there are live webcam links to areas that not accessible by wheelchair.
Evening: Greenwich Theatre and Up The Creek
After a long day, the last thing you want to do is more travelling. Luckily, there's plenty to do in Greenwich in the evening. Greenwich Theatre is fully accessible and welcomes guide dogs. Visit the Greenwich Theatre website for more information on accessibility and to see what's on.
Greenwich is also home to the Up The Creek comedy club, which has a great programme of stand-up comedy, open-mic nights and speed dating. Note: there are three stairs at the entrance and the restaurant is upstairs, although food can be brought down and eaten in the comedy room. Alternatively, you could try one of the many excellent, wheelchair-accessible restaurants in Greenwich, such as The Spread Eagle.

Explore by category