Buckingham Palace Entrance Tickets  
Explore the iconic London residence of Her Majesty the Queen with tickets to Buckingham Palace during its summer opening period.  
Walk through 19 State Rooms for a glimpse inside one of the few working royal palaces remaining in the world today. Step inside the rooms the Queen uses to entertain official guests and see priceless pieces of art from the Royal Collection, including exquisite paintings by Rubens, Canaletto and Rembrandt. 
Wander through Royal Gifts, the palace's new exhibition for 2017, to see the official gifts presented to Her Majesty over her reign as Britain's longest serving monarch. The collection includes offerings from former US president Ronald Reagan, former South African president Nelson Mandela and President Xi Jinping of the People's Republic of China.
Finally, step outside for a tour of the palace's gardens, a walled oasis in the middle of London which is home to 30 different species of bird and more than 350 different wild flowers. Book Now
Buckingham Palace + Westminster Abbey
Compare the royal residence to London's most famous church with a joint ticket for Buckingham Palace and Westminster Abbey.
After a lunchtime tour of the beautiful rooms inside Buckingham Palace, head over to the 700-year-old abbey at your leisure to discover the official setting for royal special occasions.
As well as being the final resting place of 17 monarchs and more than 3,000 other notable figures, Westminster Abbey is home to a unique collection of historical treasures, including the dazzling roof of The Lady Chapel and the famous Poets' Corner memorial. Book Now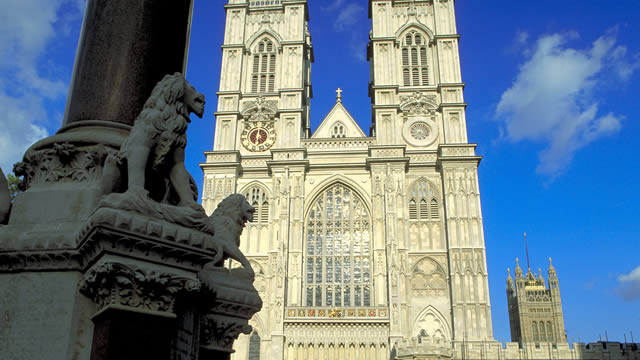 Buckingham Palace + Kensington Palace
Step inside the official residence of the Queen, as well as the state home of the Duke and Duchess of Cambridge, Prince William and Kate Middleton.
Two of London's most magnificent landmarks, Buckingham Palace and Kensington Palace are full of fascinating royal treasures, including stunning art galleries and beautifully maintained gardens.
Learn about the incredible history of Buckingham Palace on an audio guided tour before finding some of Princess Diana's most iconic photographs and outfits on display at Kensington Palace's Diana: Her Fashion Story exhibition. Book Now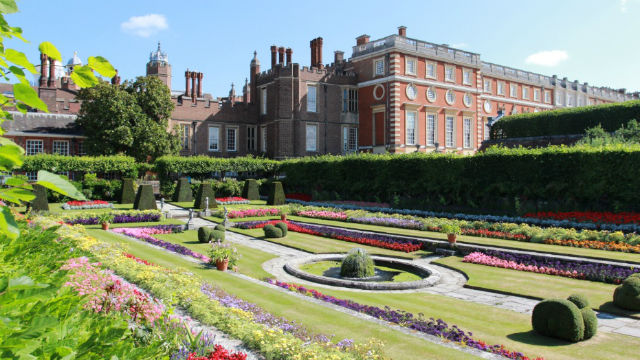 Buckingham Palace + Hop on Hop off Bus Tour
Stop off at Buckingham Palace as part of an exciting and informative bus tour of London's biggest sights and attractions including Big Ben, the Houses of Parliament, the Coca-Cola London Eye and the Tower of London to name but a few.
The open-top bus tour lets you jump on and off at your leisure over the course of two days (with 24 hours for free) to get a closer look at your favourite attractions. 
Take a break from the bus with a River Thames boat ride and a walking tour of London, which are both included in the price of the ticket. Led by an experienced guide, the Royal London Walking Tour takes you to the Royal Family's favourite places in the capital, while the Beatles Walking Tour takes you to the places where the famous band worked and played in London. Book Now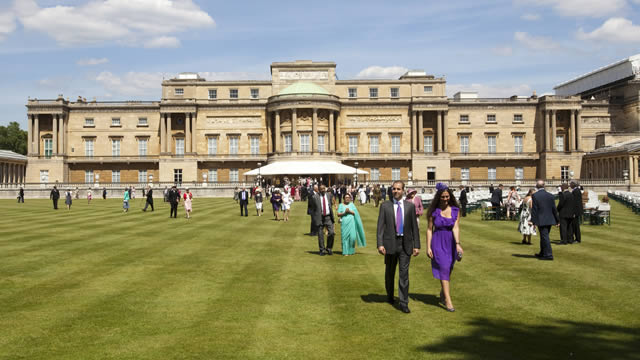 Buckingham Palace State Rooms and Royal Mews
See how the Royal Family travel in style on special occasions with a visit to Buckingham Palace's State Rooms and Royal Mews.
The iconic vehicles in the Royal Mews are only used for official engagements, including state visits, coronations and royal weddings, so this is a rare chance to see them up close.
Learn the fascinating history of the Gold State Coach, which has been used in every coronation since George IV, and see a combination of classic style and modern technology in the Diamond Jubilee State Coach. Book Now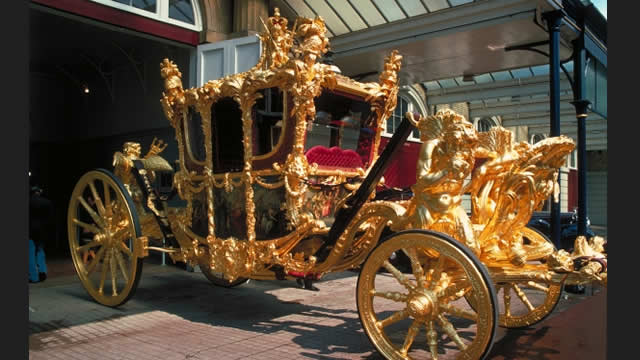 Buckingham Palace with Afternoon Tea   
Give yourself the royal treatment after visiting the regal residence with a traditional afternoon tea at The Grosvenor Hotel in Victoria.
Tickets include special timed entry to the palace, where you'll be able to tour the breathtaking ballroom, throne room and the palace's other State Rooms, and end your visit with a walk through the beautiful South Garden.  
After all that splendour, make the short trip to The Grosvenor Hotel Victoria and sit down to a selection of finger sandwiches, scones, cakes and a choice of tea fit for a Queen. Book Now
Buckingham Palace and Stonehenge
See two of England's most famous sites in one day with this combination ticket including entry to Buckingham Palace and a trip from Central London to Stonehenge. 
Contrast the man-made majesty of the Queen's State Rooms and royal gardens with the mysterious 5,000 year-old rock formation on Salisbury Plain.
Some people see Stonehenge as a religious temple, while others believe it might be an astronomical clock, or even a Bronze Age burial ground. Decide for yourself as you take a stroll around the standing stones, before being driven back to London. Book Now
Royal London Tour, Buckingham Palace & Changing the Guard
Take a whistle-stop tour of London's famous towering monuments and grand buildings from the comfort of an air-conditioned vehicle on the Royal London Tour.
Make a photo stop at the magnificent Westminster Abbey and marvel at the ceiling inside St Paul's Cathedral before being driven to Buckingham Palace.
Once there, enjoy the pomp of the Changing the Guard ceremony outside the palace before taking your time to explore the Queen's State Rooms and royal gardens. Book Now