Buckingham Palace entrance tickets
Explore the iconic London residence of Her Majesty The Queen with tickets to Buckingham Palace during its summer opening.
Walk through 19 State Rooms for a glimpse inside one of the few working royal palaces remaining in the world today. Step inside the rooms the Queen uses to entertain official guests and see priceless pieces of art from the Royal Collection, including exquisite paintings by Rubens, Canaletto and Rembrandt.
Wander through the palace's new exhibition for 2018, which marks the 70th birthday of Prince Charles.
Finally, step outside for a tour of the palace's gardens, a walled oasis in the middle of London which is home to 30 different species of bird and more than 350 different wild flowers. Book now
Buckingham Palace State Rooms and Royal Mews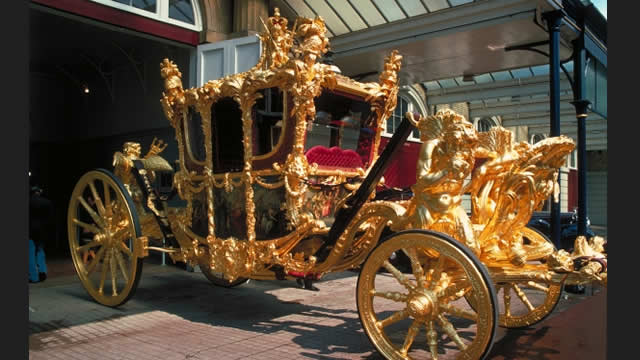 See how the Royal Family travel in style on special occasions with a visit to Buckingham Palace's State Rooms and Royal Mews.
The iconic vehicles in the Royal Mews are only used for official engagements, including state visits, coronations and royal weddings, so this is a rare chance to see them up close.
Learn the fascinating history of the Gold State Coach, which has been used in every coronation since George IV, and see a combination of classic style and modern technology in the Diamond Jubilee State Coach. Book now
Buckingham Palace with afternoon tea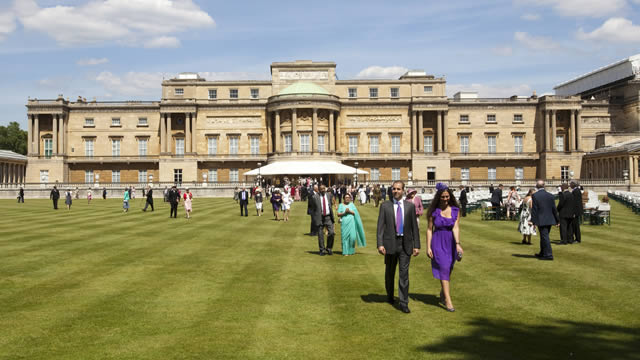 Give yourself the royal treatment after visiting the regal residence with a traditional afternoon tea at The Grosvenor Hotel or DoubleTree Hilton in Victoria.
Tickets include special timed entry to the palace, where you'll be able to tour the breathtaking ballroom, throne room and the palace's other State Rooms, and end your visit with a walk through the beautiful South Garden.
After all that splendour, make the short trip to The Grosvenor Hotel Victoria and sit down to a selection of finger sandwiches, scones, cakes and a choice of tea fit for a Queen. Book now
Alternatively, combine your Buckingham Palace visit with afternoon tea at Doubletree Hilton London Victoria, which features sultana scones with clotted cream, French pastries, sweet treats and finger sandwiches. Book now
Buckingham Palace and Stonehenge
See two of England's most famous sites in one day with this combination ticket including entry to Buckingham Palace and a trip from central London to Stonehenge.
Contrast the majesty of the Queen's State Rooms and royal gardens with the mysterious 5,000 year-old rock formation on Salisbury Plain.
Some people see Stonehenge as a religious temple, while others believe it might be an astronomical clock, or even a Bronze Age burial ground. Decide for yourself as you take a stroll around the standing stones, before being driven back to London. Book now
Royal London Tour, Buckingham Palace and Changing the Guard
Take a whistle-stop tour of London's famous towering monuments and grand buildings from the comfort of an air-conditioned vehicle on the Royal London Tour.
Get your camera ready as you pass some of London's most iconic sights before stopping to marvel at the ceiling inside St Paul's Cathedral.
You'll then be driven to Buckingham Palace, where you'll enjoy the pomp of the Changing the Guard ceremony outside the palace before taking your time to explore the Queen's State Rooms and royal gardens. Book now