Food markets in London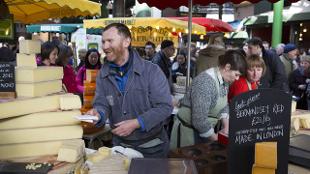 Whether you're looking for gourmet ingredients, home-made treats or a quick bite to eat, London's food markets are the place to go.
There are many local and specialist food markets in London selling everything from organic produce, meat and cheese, to homemade jams and chutneys. You can pick up anything from fresh ingredients at London farmers' markets, to home-made delicacies, sweets and treats, or even delicious dishes from London street food vendors. Take a look at the capital's best food markets below.