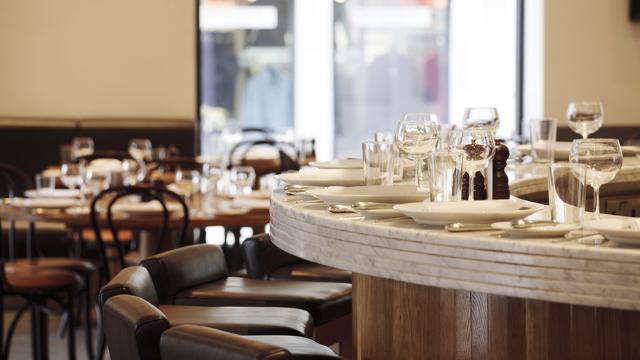 Set to the awesome of St Paul's Cathedral, Paternoster Chop House is an unpretentious restaurant and bar that offers traditional and robust British food in relaxed and modern surroundings. Head Chef Peter
About
Set to the awesome of St Paul's Cathedral, Paternoster Chop House is an unpretentious restaurant and bar that offers traditional and robust British food in relaxed and modern surroundings.
Head Chef Peter Weeden is an ardent supporter of British produce and collaborates closely, with small food suppliers throughout the British Isles. Peter has forged closes relationships with suppliers such as the Bean family in Helford, Cornwall who supply most of their fish from their 29ft gill netter boat 'Lady Hamilton' and Richard Vaughan who supplies their 39 month-old Longhorn beef – or 'Beast of the Day' as they like to call it!
The menu itself is the very definition of traditional British recipes including grills and spit roasts, shellfish, savouries and puddings. Dishes include: hand-picked Devon crab salad with melba toast; young grouse, game chips and bread sauce and blackberry apple crumble with custard.