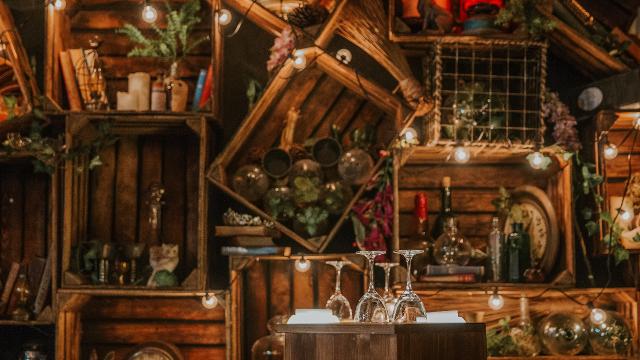 Mix your own magical cocktails at this quirky Dalston bar.
About
Create your own mysterious potions at fantasy-themed cocktail-making experience The Cauldron, Dalston.
Step into an enchanted forest clearing where you'll be given a robe and magic wand. Using the interactive magic wand and molecular mixology, cook up some special potions during the one hour and 45 minute class.
Your ticket includes a helping of mead, two molecular cocktails and the interactive experience.