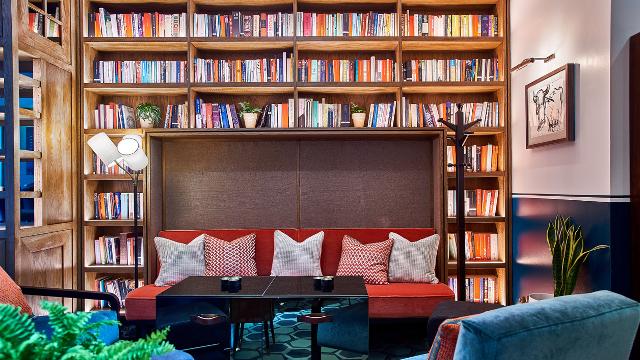 Sip a cup of tea and read a book in the intimate setting of Teatulia - a tea shop, cocktail bar and literary salon all rolled into one. By day, the 16-cover venue serves six teas, all of which cost £3
About
Sip a cup of tea and read a book in the intimate setting of Teatulia - a tea shop, cocktail bar and literary salon all rolled into one.
By day, the 16-cover venue serves six teas, all of which cost £3 a cup or £5 a cup. During the evening, the venue offers tempting tea-based cocktails and mocktails.
Teatulia's signature tea is the Bengal Builder's, a rich, dark and bold blend, served with milk. Also on the tea menu are green, ginger and lemongrass varieties.
Cocktail highlights include the Builder's Bourbon, the Lemongrass Mojito and the Chai Hot-Buttered Rum, all of which cost £10. There's also a wide choice of mocktails for non-drinkers.
Hosting an ongoing programme of book launches and readings, the art deco-style venue's literary connection are also reflected in its stylish bookshelf. "The Living Bookshelf" features a monthly selection of books, curated by famous writers, actors, musicians and filmmakers. The first bookshelf has been curated by actress Tilda Swinton.
Venue Details & Map
Teatulia
Address

Teatulia
36 Neal Street

London

WC2H 9PS