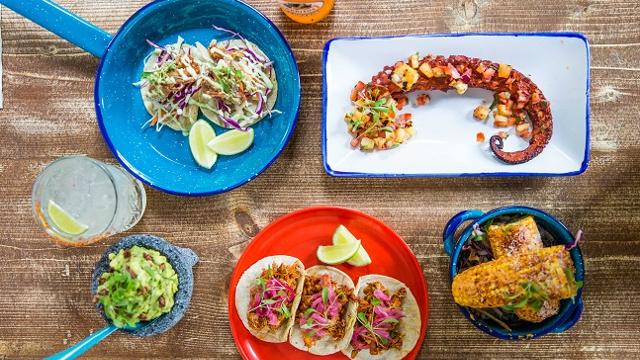 Taste the flavours of Mexico through traditional ingredients, such as grasshoppers.
About
Travel to Mexico without leaving London Bridge at Santo Remedio.
The restaurant prides itself on delivering a true taste of Mexico by importing speciality ingredients like pasilla and serrano chilis from the country.
Tuck into vibrant tacos, quesadillas, meats and cheeses in the colourful dining room downstairs, or head to the upstairs bar to sip on top-quality tequilas and mezcals.