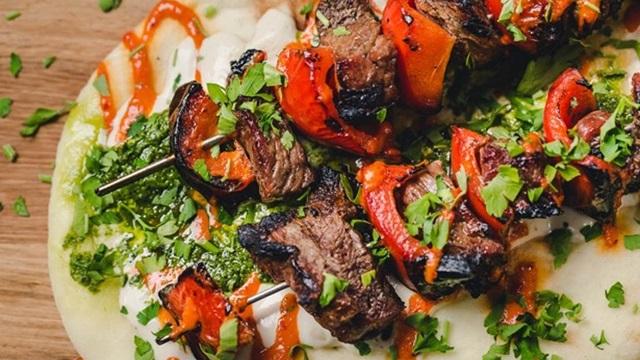 Simple, honest cooking with bold flavours is the order of the day at this contemporary Middle Eastern eatery.
About
In the bustle of Camden Market lies the bright and airy Middle Eastern restaurant, Zala. It's the perfect people-watching spot with plenty of windows and room outside.
Influenced by co-owner Tomer Niv's time at Jerusalem's celebrated Rama's Kitchen, the chefs apply Western culinary methods to Arabian and Mediterranean ingredients. The result is fresh dishes, bursting with flavour.
Sit down and enjoy salads, grilled meats and meze, or grab a takeaway Levantine pizza made with special fermented Turkish dough that's fired up in the pizza oven.