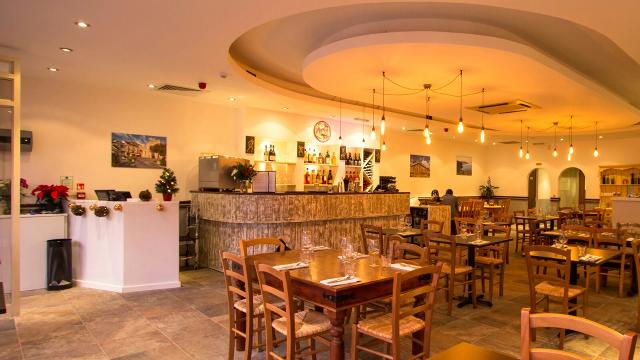 Taste the bold flavours of Sicily in the centre of Twickenham.
About
Ballarò's name pays homage to a vibrant Sicilian food market in the capital Palermo, where locals buy colourful ingredients for family meals.
The Italian restaurant takes inspiration from the market and uses only seasonal ingredients for dishes that combine hearty Sicilian cooking with a modern flair. The decor reflects this marriage of the traditional with the new, with rustic wood and contemporary design.
Tear into stone-baked pizza with perfectly thin and crisp crusts, or swirl up strands of pasta paired with the freshest ingredients. There are also meat dishes and fresh fish options.
Finish off with Italian deserts including a daily selection of gelato and classics like panna cotta and tiramisu.