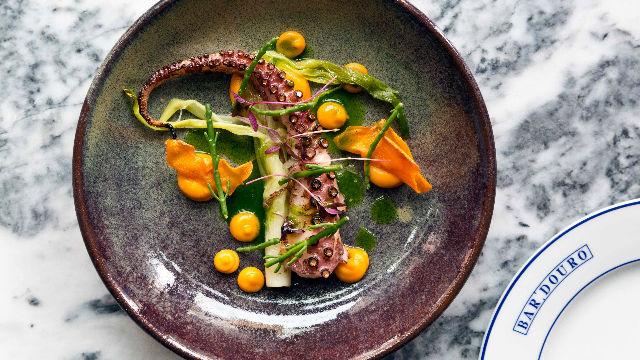 Rustic Portuguese fare and independent wines in Flat Iron Square.
About
Spawned out of a series of Portuguese-themed pop-ups, this restaurant under the railway arches of Southwark's Flat Iron Square gathers the best of Portuguese dining in one, atmospheric spot.
The bar area is reminiscent of small venues in Lisbon and Porto, where locals gather for an after-work drink; while the menu is put together with recipes discovered during owner, Max Graham's travels around Portugal's diverse regions.
Graham also happens to be part of the Churchill's Port dynasty, so the cellar is unsurprisingly stocked with independent wines, fine vintages and a selection of Portugal's famous fortified wine.