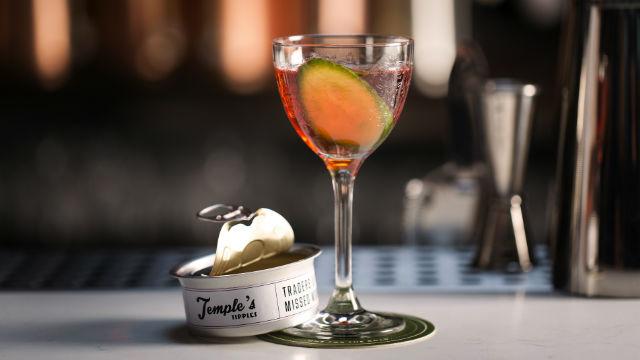 Taste the best of British produce at this City grill restaurant from Jason Atherton.
About
Grab a spot at this quirky restaurant in the heart of The City, from the chef behind Berners Tavern, City Social and Social Eating House.
Enjoy a bite to eat at the downstairs delicatessen inspired by a British grocery store, before it turns into a nighttime cocktail bar where cocktails are served in all manner of weird and wonderful receptacles.
Or head upstairs for grilled specials from the kitchen, which uses various types of wood, hay and charcoal to add distinct flavours to its fish, meat and poultry dishes.