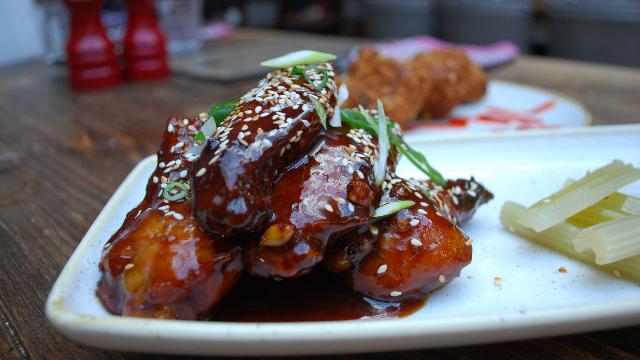 This award-winning barbecue restaurant serves food to the hungry punters of The Grey Horse pub in south west London.
About
Housed within The Grey Horse pub in Kingston, the SMOK'D kitchen smokes, grills and fires a wide range of inventive barbecue dishes. Whether its grilled octopus with onions and capers or St Louis-style thick-cut ribs, the chefs at this place know their trade.
Pair the mouth-watering meat and veg dishes with a selection from the large choice of whiskies and wines, or go for one of the indulgent "thickshakes".