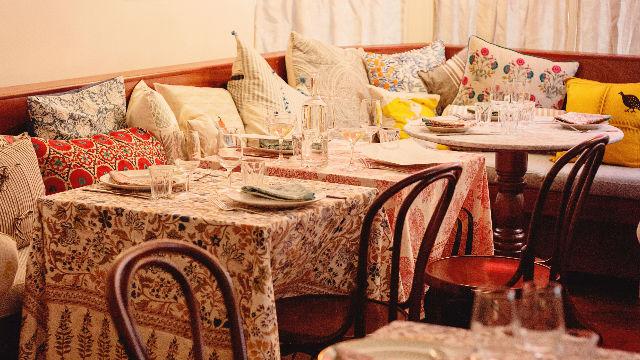 East Africa and India meet Britain in this Marylebone eatery.
About
Fusing flavours from Britain, East Africa and India, this quirky Marylebone spot run by chef and writer Ravinder Bhogal is a feast for the eyes as much as the taste buds.
The chef once dubbed "the new Fanny Craddock" by Gordon Ramsay, has conjured up a menu drawing on flavours from her upbringing in Kenya, Indian heritage and British experiences, resulting in the likes of Scotch eggs and shepherd's pie with a twist.
Settle down to the colourful dishes or a cocktail from the varied menu amongst patterned fabrics and cushions evoking the cosy feel of a front room.