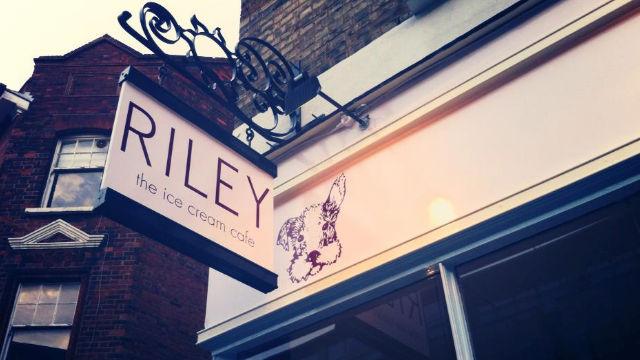 About
As the name suggests, Riley The Ice Cream Cafe sells a range of delicious ice creams, homemade on the premises in Crouch End. Although small in size, the cafe has a few tables to sit at, with some lovely artwork on the walls to spark a bit of conversation.
Venue Details & Map
Riley The Ice Cream Cafe
Address

32 The Broadway
Crouch End

N8 9SU

Telephone:

+44 (0)20 8347 7825

Public transport:

Crouch Hill, National Railway
Yelp Reviews
8.00

out of

5


based on

2

reviews
Top 2 reviews of
Riley The Ice Cream Cafe
Riley The Ice Cream Cafe
01 June 2015
Wow. Pancakes and Ice Cream are usually going to make me happy, but Riley's go beyond that. In a really beautiful, clean, bright, light and stylish setting they provide savoury and sweet crepes, soups, breakfasts and their speciality ice creams which you can buy in tubs, cones or big containers to take home and eat at your leisure. The staff are all very friendly and helpful and willing to let... more
Riley The Ice Cream Cafe
10 September 2013
With the spate of hot weather we had this summer, I came to Riley's a few times. In fact, I came more in July and August than I had the previous two years. I only ever got the ice cream, but their pistachio was flavourful and creamy and full of real pistachio (though 50p extra -- not sure why).
I never felt compelled to eat in. The design is a bit spare and doesn't really encourage lingering,... more