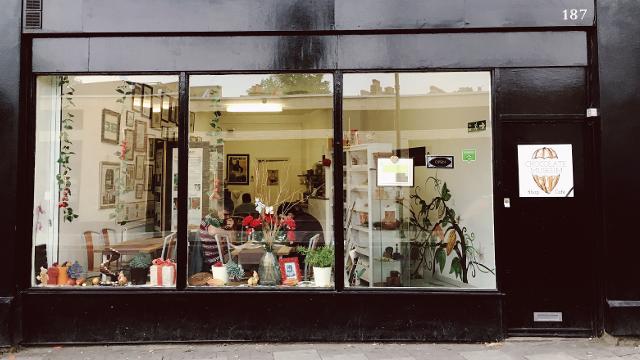 The Chocolate Museum is an independent museum offering a range of chocolate-based workshops and exhibitions showing the history of both worldwide and in Britain. The cafe has a wide range of hot chocolates and cakes
About
The Chocolate Museum is an independent museum established by Isabelle Alaya, a French artisan chocolatier, who started her own brand, Melange Chocolate, in the UK in 2008.
The museum is located in a historic conservation area of cosmopolitan and vibrant Brixton, and aims to represent UK industry whilst also providing information and quality products. There is a dynamic programme of workshops for the whole family as well as for schools, or for special occasions. Monthly events include chocolate demonstrations by expert chocolatiers and drop-in workshops.
The cafe menu offers both traditional and flavoured hot chocolates, dark & white chocolate cakes, and samples of Melange Chocolate products.
The museum collection covers a range of chocolate-related memorabilia, and there are permanent exhibitions about the history of chocolate, both worldwide and in Britain.