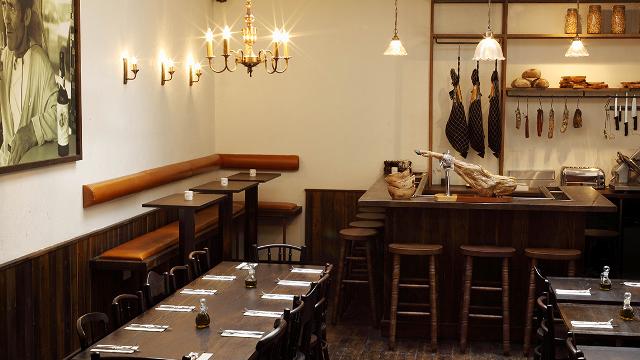 New traditional sherry tavern and tapas bar in Fitzrovia where sherry wines are served straight from the barrel
About
New traditional sherry tavern (typical of Jerez, Spain) in Fitzrovia - from the team behind Copita and Barrica.
The unique feature of a tabanco is that sherry wines are served straight from the barrel. In addition to serving a select range of fine and rare sherries from barrel, Drakes Tabanco also offers a choice of natural wines and artisan beer. To complete the experience, a Spanish-British menu is also served.
Towards the back of the tabanco is a dining area, where table service is offered for guests ordering from the full food menu. A specially prepared 'sherry matching' tasting menu is also available at a U-shaped bar which is available for groups to reserve.