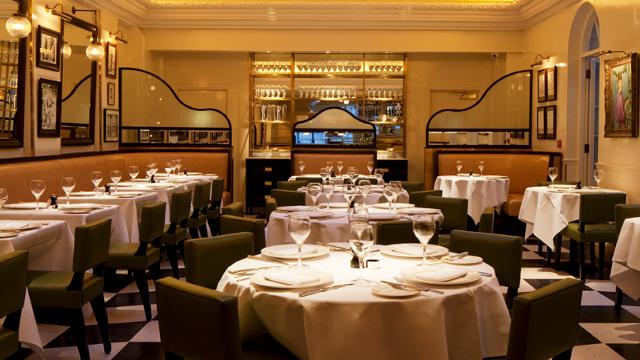 Indulge in classic French cuisine at this St James's restaurant.
About
Enjoy an elegant dining experience at Boulestin in the heart of St James's.
The restaurant offers French-influenced seasonal fare such as turbot troncon with artichoke, king oyster and potato, and cherry and pistachio millefeuille.
Settle down in a cosy restaurant banquette or head to the bar for a more casual dining atmosphere. In the summer, make the most of Boulestin's enchanting private courtyard. Take a moment to view the panels from King Henry VIII's real tennis courts that lead to this hidden space, which is lit by original Victorian gas lamps.