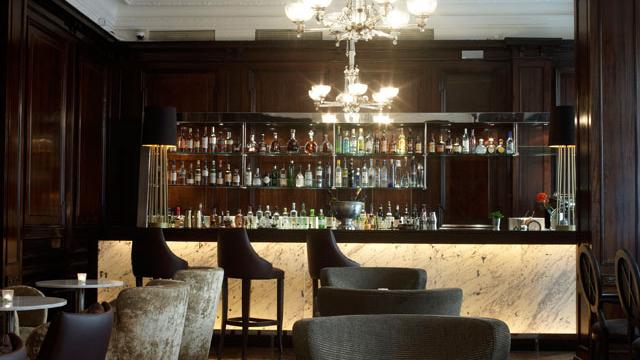 Good Godfrey's at The Waldorf Hilton is inspired by the glamour of the 1920s and its central location on The Strand makes it perfect for pre or post-theatre drinks. Choose from rum, vodka, gin or champagne-based cocktails created by the bar's award-winning mixologist, or try the hot gin punch – a sharing cocktail served warm in a teapot.
About
Good Godfrey's bar and lounge in the historical Waldorf hotel is proud of its opulent past, serving breakfast and lunch during the day and, as the evening approaches, bold cocktail concoctions with a variety of food plates to complement.
The signature cocktails include The Astor Hip Flask named after William Waldorf Astor, the owner of the Waldorf Astoria in NY and an investor in the Waldorf in London, and The Refined Madam, inspired by the soubriquet of 'Madam Geneva' for the badly made gin available during the gin craze of Georgian London.
Cocktail master classes as also available.