Soho in central London is a great place to find live entertainment, interesting food and pulsing nightlife. Browse the boutique shops, relax in Soho Square, or treat yourself to a West End show, a meal and a delicious cocktail.
Soho is also known for its risqué vibe. This is where you'll find many of London's sex shops, burlesque shows and gay and lesbian bars.
Other interesting London areas within walking distance of Soho include Chinatown, Covent Garden, Piccadilly Circus and Mayfair.
Travel to Soho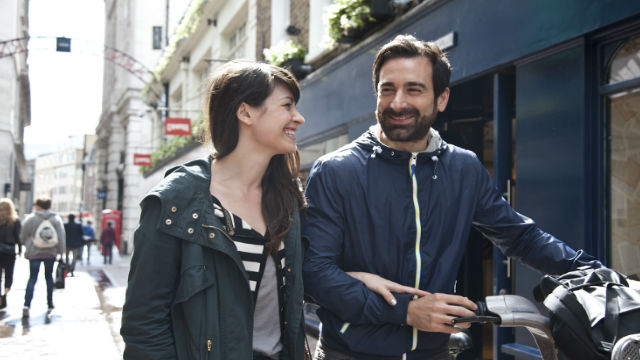 Soho is situated in the heart of London's West End. The area covers roughly one square mile (2.6 square kilometres), so it's easy to explore on foot. Soho is bordered by Oxford Street, Regent Street, Leicester Square and Charing Cross Road.
Travelling to Soho is easy. Catch a London bus, or get the London Tube. London Tube stations near Soho include:
Piccadilly Circus
Oxford Circus
Tottenham Court Road
Leicester Square
If you're going to be in London for more than a day, it's worth buying a Visitor Oyster Card in advance. The Visitor Oyster Card is delivered to your home before you arrive in London. It is one of the easiest ways to get around London.
If you do not have a Visitor Oyster Card, but still plan to travel around London for more than a day, buy an Oyster card at the Tube station. Learn more about Oyster Cards.
Things to do in Soho: Shopping
No visit to the capital would be complete without a Soho shopping day. Some of London's most interesting boutiques can be found along Berwick Street, Carnaby Street and in Kingly Court.
For flagship fashion and electronics stores in Soho, you'll find the best shopping along Oxford Street and Regent Street.
You can take a walk down legendary Denmark Street, which is otherwise known as "Tin Pan Alley" for its incredible collection of musical instrument shops.
Soho is also home to famous stores such as Hamleys, the toy shop; Liberty, the mock Tudor department store; Agent Provocateur, where you can shop for top-quality lingerie; and Paul A Young, where you can choose from a selection of mouth-watering chocolates.
Things to do in Soho: Theatre
London's theatre scene is primarily focused around the West End. A number of Soho theatres - such as the Prince Edward Theatre and the Prince of Wales Theatre - have been entertaining visitors for a very long time. From big-budget musicals and classic plays, to quirky cabaret and stand-up comedy, there is a Soho show to suit every taste.
For example, you can book tickets to see Les Misérables at the Sondheim Theatre or Mary Poppins at the Prince Edward Theatre, which are all in Soho.
Things to do in Soho: Bars and clubs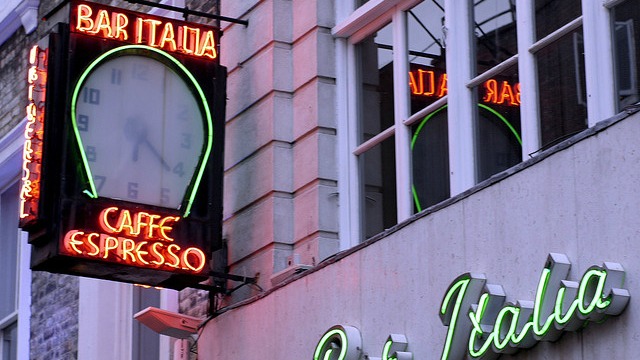 Soho is at the heart of London's live music and clubbing scene, but you can also find everything from casual pubs to secret bars. Popular bars such as The O Bar and Bar Soho provide plenty of cocktail opportunities on a night out in Central London. If it's a late night coffee you crave, Bar Italia is a lively place to hang out.
You'll also find cool music venues with a rock'n'roll history such as The Spice of Life and 100 Club in Soho.
Soho can claim to be London's major hotspot for the gay and lesbian scene, with a high concentration of gay clubs and bars. Soho is also a hub for the Pride in London celebrations each year.
Jazz came to the UK via Soho, with clubs such as Ronnie Scott's and Ain't Nothin' But... offering great jazz nights. Alternatively, you can do it yourself at the Lucky Voice karaoke bar!
Things to do in Soho: Restaurants
The Soho dining scene, much like the area, offers both the quirky and traditional, the opulent and down-to-earth. Snap up cheap snacks at Yalla Yalla; do brunch at The Breakfast Club Soho; or dine on colourful Indian cuisine at Masala Zone and Cinnamon Soho.
Soho also caters for indulgent fine dining. For some of the best food in London, book a table at Gauthier Soho, or one of Soho's Michelin-starred restaurants, Yauatcha, Barrafina, and Social Eating House.
Small sharing portions are popular in London, and you can enjoy this trend at Soho restaurants like Polpo and Blanchette.
In recent years, meat has also become more prevalent on restaurant menus across London. To get your fix of steak, burger, or chicken in Soho, check out Mash or Honest Burgers.
Hotels and hostels in Soho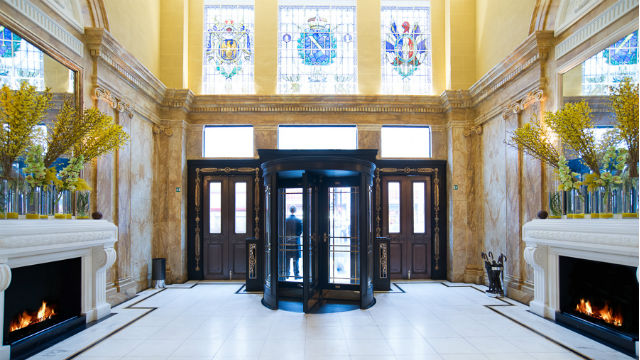 Accommodation in Soho ranges from luxurious hotels to more affordable options.
If you're booking a trip of a lifetime and want nothing but the best, Soho's hotels include the modern W Hotel, the boutique Sanctum Soho Hotel and the elegant Café Royal Hotel.
For those visitors coming to London on a budget, the Central London YHA hostels offer excellent value for money right in Central London.