1. Honest Burgers
What started in 2011 as a small concern in Brixton now has numerous branches across London, including at Camden, Soho, Kings Cross, Notting Hill and Oxford Circus. Honest Burgers are made from top-quality British meat served on a toasted bun with locally-sourced sides of rosemary-salt chips, coleslaw and more.
2. Patty & Bun
Don't let Patty & Bun's cheesy burger names: Smokey Robinson, Hot Chic and Lambshank Redemption put you off; this boutique burger joint in Marylebone is serving up the goods. With further branches in Liverpool Street, London Fields and Soho, Patty & Bun simply won't let you down.
3. Byron Burger
With locations all over London, Byron Burger has grown in the last few years to become one of the capital's most talked about burger joints. Grab a Double Bacon Cheeseburger, or a B-Rex, filled with onion rings, streaky bacon and jalapeños. There's even a special mini Byron menu for the little ones.
4. Boom Burger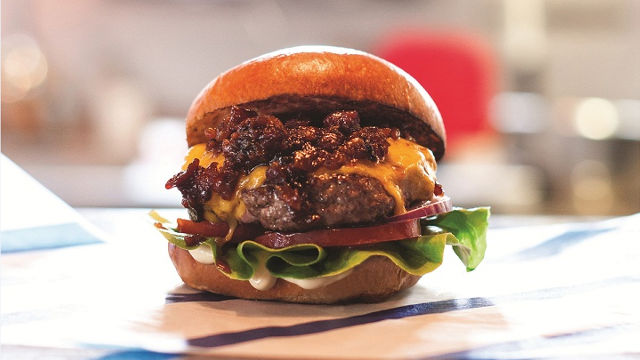 Jamaican-born chef Josh de Lisser brings a taste of the Caribbean to his Boom Burger joint on London's world-famous Portobello Road. Chomp down on a Boom Burger, Jerk Chicken Burger or Fish Boom with a side of plantain fries, then step out and soak up Notting Hill's "Carnival District" vibe.
5. Admiral Codrington
Chelsea pub the The Admiral Codrington consistently crops up on Michelin's London pub food guide and we reckon their burgers are second to none. Stop in anytime for the handmade Admiral Burger with Montgomery cheddar and crispy bacon, or make a date for Wednesday's "Burger Night" where you can sample a changing menu of luxury burger offerings.
6. Gourmet Burger Kitchen
Gourmet Burger Kitchen (GBK) is your one-stop destination for burgers in London, wherever you are, there will probably be a GBK around the corner. Its vast menu includes original classics such as the beef, cheese or veggie burger, alongside a number of specials. Opt for a Persian Lamb Burger with pan-fried halloumi, harissa mayo and pickled onions, or try an Old Colonial, which contains a 30-day-old dry-aged steak burger.
7. MEATliquor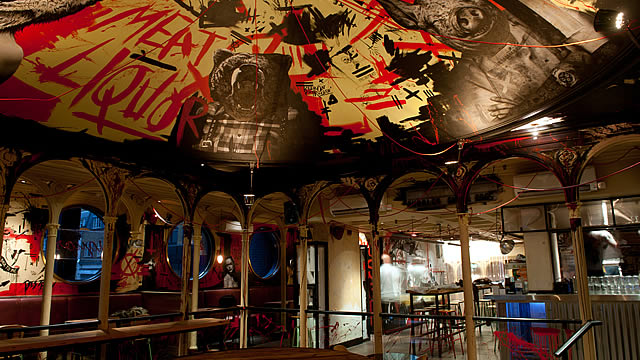 Ticking all your red-blooded boxes, MEATliquor in London's West End serves up perfectly cooked slabs of meat in a range of American-style burger permutations (Philly Cheese Steak, Buffalo Chicken, Red or Green Chilli and the winningly-named Dead Hippie) grilled with real butter and fries (not chips) on the side, and we haven't even mentioned the liquor yet... You can also find MEATliquor in Islington.
8. Mother Flipper
This mobile burger van has proven immensely popular. There's just six choices, including the Mother Flipper Cheeseburger and Chilli Chorizo Flipper, all so flippin' tasty you'll be lining up for more. Currently situated at Brockley Market on Saturdays and Camden Brewery on Friday nights, also check the Mother Flipper website for more appearances.
9. Burger & Lobster
A simple concept at Burger & Lobster. You pay £20. There are two choices: burger or lobster. Unlimited fries and salad. Drinks cost extra and include wine, beer and some very good cocktails. Venues are all over London. Reserve a table because the queues are insane.
10. Haché
The chefs at Haché showcase the upmarket way to do burgers. With restaurants in Clapham, Chelsea, Shoreditch, Camden and Balham, burgers come in either fresh ciabatta or brioche bun and contain such delights as English shoulder of lamb infused with garlic and rosemary, chicken honey-moutarde or falafel topped with blue cheese.

Explore by category