Best things to do for Halloween in London 2020
From to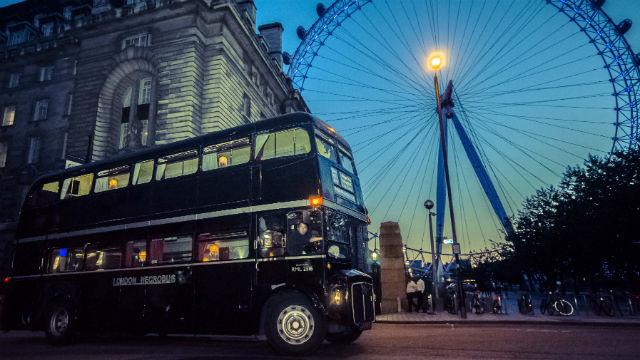 Find the freakiest Halloween events London has to offer on and around 31 October. Join a ghost tour, dress up for a Halloween party or dare to step inside spooky attractions.
Read More
About
Experience a scarier side to London with our guide to the spookiest things to do in London for Halloween, on and around 31 October.
Venture into haunted venues, brave bone-chilling attractions, dare to go on special Halloween tours and find tricks and treats with gripping family events. Plan your Halloween in London with our roundup of gory ideas and horrifying activities.
Halloween events in London
Scary Halloween London tours and ghost hunts
Discover more weird and wonderful sights on more London tours.
London Halloween shows
See more top shows in London this autumn.
Frightening London attractions
Find more quirky London attractions and unusual museums.
Halloween kids London ideas for half-term
Look out for more Halloween family events during the October school half-term.
Enjoy a night out or Halloween party in London
Mingle with more ghosts and witches at Halloween parties in London's top nightclubs and bars.
Haunted London spots
Don't just visit for Halloween, there are plenty of events and activities this autumn to add to your bucket list. Check out more events in October and November, or plan for a weekend in London with our top weekend picks.
If you're already in London, find activities for today and make sure to download the Visit London app for on-the-go Halloween ideas and family fun.